BJP leader among nine arrested for running online sex racket in Bhopal
Published on May 19, 2017 07:01 PM IST
The Bhopal police busted an online sex racket on Thursday. Among nine people arrested is a BJP leader whom the party later sacked.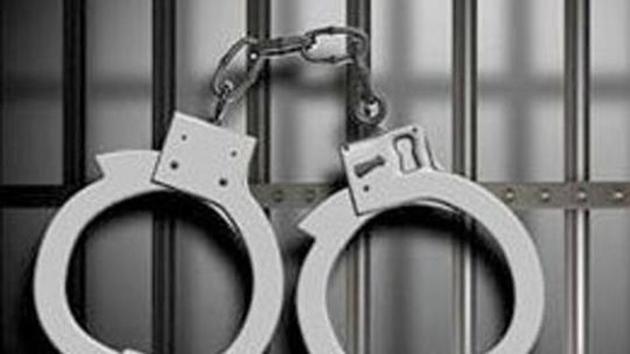 A BJP leader was among nine people arrested by the cyber cell of Madhya Pradesh police Thursday night for allegedly running an online sex racket from an upscale neighbourhood in the city.
Neeraj Shakya, BJP SC/ST Cell's media in-charge for the state was arrested along with eight others from an apartment in Arera Colony from where a gang allegedly ran a website called Bhopalcallgirl.in.
On Friday, the BJP's state unit president Nandkumar Singh Chauhan sacked Shakya from the party as it tried to control the fallout of the scandal.
The BJP leader also runs a business as sand supplier.
Police said six of those arrested in Thursday's raid on an apartment in Arera Colony ran the racket while three were customers. Police also rescued four girls in the age group of 20 to 27 years from the apartment.
Superintendent of Police (state cyber cell) Shailendra Singh Chouhan told reporters that police mounted the raid after a tip-off that some people were running an online sex racket from an apartment in Bhopal's Arera Colony area through a website.
The accused allegedly scoured job websites to target girls who desperately wanted jobs and had uploaded their resumes on the websites. Of the four girls rescued, two were from Maharashtra (Mumbai and Nagpur), one from Meghalaya and another from MP's Panna district.
Chouhan said that the accused had put mobile numbers on the website. He said the police had put the website under surveillance for last three months during which they found that one of the phone numbers on the website was from Madhya Pradesh. Its location was eventually traced to the Arera Colony before police raided the apartment.
Police said two of the accused were tasked with searching for girls on job websites on which they had put their profiles and mobile numbers. Then the accused would call them and promise them jobs as hotel receptionists, call centres executives or beauticians in beauty parlours.
They would allegedly lure girls to Bhopal on the pretext of an interview while a customer posing as relationship manager or some senior representative of the company in which the girls had been promised a job.