Brothers: Akshay has been very encouraging, says Sidharth
May 26, 2015 03:23 PM IST
Sidharth Malhotra, who shares screen with Akshay Kumar in "Brothers" says that he shares a brotherly equation with Akshay.
He isn't signing as many films as his contemporaries are, but Sidharth Malhotra seems unperturbed. He feels giving his best to every project is more important. Here, the 30-year-old talks about sharing screen space with Akshay Kumar, becoming more responsible, and looking for his dream home.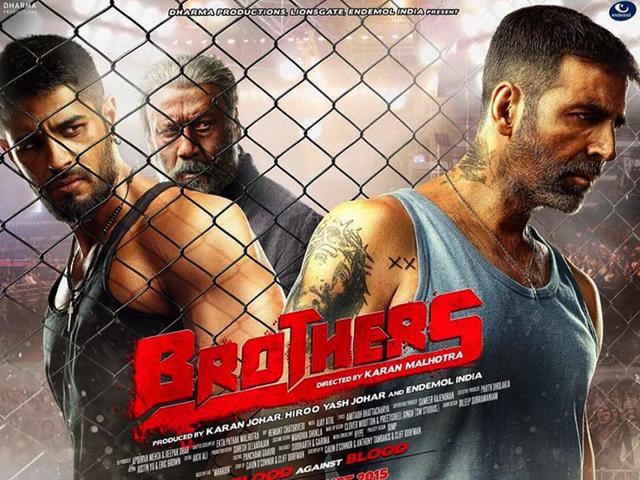 Even though Ek Villain (2014) got a good response at the box office, you didn't go on a film-signing spree after that?
A lot of my time after Ek Villain went into prepping for my next, which is being directed by Karan Malhotra. The initial four to six months went into just eating, training, learning new skills, gaining weight, and trying out different looks. If you are devoting so much time to just the rehearsals of a film at such an early stage [of your career], it's actually a risk. But I enjoyed it, and the result of all that preparation was visible on the sets. If a film requires you to acquire some special skill, you should take time off and learn that.
You'll be seen with Akshay Kumar in your next. How has the experience of working with him been?
Akshay has been very sweet and warm right from our first meeting. We have actually started sharing an elder-younger brother kind of relationship. I think there's a strong Punjabi connect along with an 'outside boy' connect that we share. He tells me, "You should always aim for something higher, and you will get it." He has been very encouraging. He would often also ask about how my family is doing.
But didn't you have jitters before sharing screen space with a big star?
This is my first-ever experience of working with a big star. But he told me how to go about things. This film gave me a first-hand experience of how you should maintain your stardom, and the kind of life you should lead when you reach that level. Even Jackie sir (Shroff) is an extremely chilled out person. He is so passionate about his work even after doing so many films.
You are from Delhi, so how easy or difficult has it been for you to cope with Mumbai?
With the kind of lifestyle I have [in Mumbai], sometimes I find it tough to adapt to Delhi when I go back. In fact, in recent times, I have changed my timetable due to my fitness regime. I have become more of a morning person even when I am not shooting. Mumbai is known for its nightlife, but I think I have done enough of that. So, the Delhi boy would get up late, but the 'actor' Sidharth wakes up before sunrise,finishes off his workout and then relaxes. With time, your priorities change.
A few days back, you took your family on a trip. How was it?
I feel I am growing up. For the first time, I took my family on a holiday, which was an emotional thing for myfamily because I planned everything — the tickets, hotel, duration of the trip, etc. They didn't have to do anything. It changed something in me too. It made me more responsible.
Have you finally zeroed in on your dream home?
I am still on the lookout. It's very difficult to find the right house with the right vibe and in my budget.
But it seems your Hasee Toh Phasee (2014) co-star Parineeti Chopra has been lucky in finding the kind of house she wanted?
Yes, I heard that. I guess you have to be lucky while buying a house. It's not about how long you have been looking for it. It is about destiny. She was lucky to find a house of her liking. So far, I haven't liked any of the places I have checked out. If I am going to buy a house, I would rather do it correctly.