Dia Mirza: Taking a sabbatical was a conscious choice, had nothing to do with marriage
Updated on Aug 06, 2018 05:41 PM IST
The Bollywood actor has come back to the big screen with Sanju — and has earned rave reviews for it — after a long absence. She talks about how she had to be patient before finding something that 'called out' to her.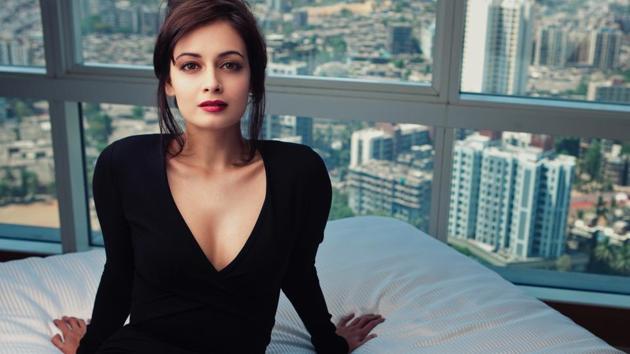 Hindustan Times |
, New Delhi
Monika Rawal Kukreja
For Bollywood actor Dia Mirza, who returned to the big screen with Sanju, after a hiatus of four years, this is nothing short of a dream comeback. The film — a biopic on actor Sanjay Dutt's life — has not only become a blockbuster at the box office but has also earned Dia great reviews for portraying the role of Dutt's on-screen wife (as Maanayata Dutt). In a freewheeling chat, the actor opens up about how it was to get into the shoes of her character, coming back to films after a long gap, and if things have changed on the work front after getting married.
Sanju continues to receive so much praise. What does it mean to be a part of such a special film?
It's exciting for all of us. It's so overwhelming and wonderful to receive the kind of love the film has, and it'll always be a very special film for me.
You played a character who's the most integral part of Sanjay Dutt's life now. Was it hard to prep for it and bring out all the complexities?
The most important thing when one is depicting a real-life character is to find the most honest emotion one can. With Sanju, we tried to make a sincere effort to find every detail that we could within the experiences that were being depicted in the film, understanding the situation in its full context and responding to it with honesty.
You made a comeback to cinema after four years. Were you not happy with the kind of roles being offered during this time?
The past couple of years have been about so many things — producing films, releasing them, getting married, running a production company, waiting for the right opportunities amid the kind of roles that were offered to me. Sometimes, I'd be disappointed by the kind of parts coming my way, but I had decided to be patient and wait it out till I found something that called out to me. It has been scary but it has also been very interesting, because I've had the opportunity to seek life experiences outside the films as well.
You almost went on a sabbatical after you got married in 2014. Was that a conscious choice or just circumstances?
It was an absolutely conscious choice, but it had nothing to do with me being married or not. If anything, it had to do with the way the industry responds to you after being married. The kind of roles, the kind of parts with which people approach you suddenly seem to completely change after marriage. But, things are changing and I'm hopeful that the quality of parts being offered will as well.
What's next? Are you reading more scripts? Any plans to experiment with the web space, too?
Lots of interesting things are happening. I've been reading very interesting film scripts. I'm also doing some interesting work in the web space. I'm looking forward to the rest of the year and doing some work that'll be exciting and helping me grow as an actor.
Interact with Monika Rawal Kukreja at Twitter/@monikarawal
Personalise your news feed. Follow trending topics