I am now writing a book on Sholay: Ramesh Sippy
Says Ramesh Sippy who's iconic film, Sholay was screened at the Hindustan Times Kala Ghoda Arts Festival.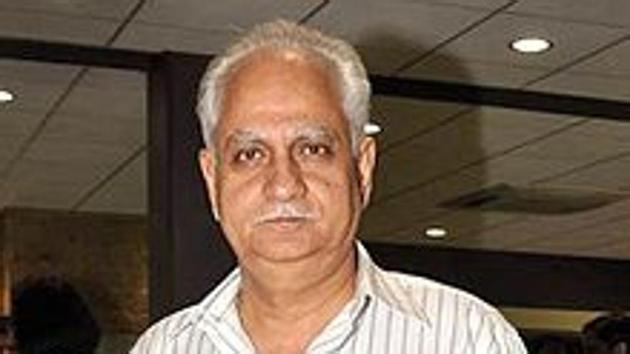 Updated on Feb 09, 2017 06:48 PM IST
"It is very difficult to talk about Sholay (1975), especially stuff that hasn't been said before," says film-maker Ramesh Sippy who was present for an interactive session with film-maker Farah Khan. It has been 42 years since the film released, but the brouhaha is yet to die down, says Sippy. Talking about the classic, he says that the Amitabh Bachchan and Dharmendra starrer is still fresh in people's mind. "When somebody asks me to talk about Sholay, it is not easy. So much has already been spoken about the film. But, I must also add that nobody tires talking about it, watching it or idolising it. Even after 42 years, the dialogues from the film are still relevant. I am now writing a book on the film. After that, I am hoping that all questions about the film will stop," he says.
The Kala Ghoda Arts Festival has gained iconic status in the past few years and Sippy is more than happy to be a part of this. "The festival has become the melting pot for art, culture, theatre and films. Kala Ghoda is all about celebrating Mumbai's spirit and to be able to join in the revelry feels great. It is nice to be a part of an event that celebrates art and culture," says Sippy.
Close Story
Personalise your news feed. Follow trending topics