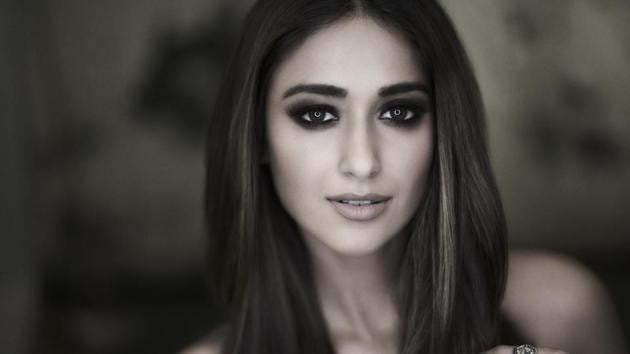 Ileana D'Cruz: I've stopped trying to please everybody, people find faults in you even if you look great
Actor Ileana D'Cruz talks about how there was a point early on in her career where she would be conscious about impressing everyone with her films and looks.
Hindustan Times | By Rishabh Suri
, New Delhi
UPDATED ON JUN 11, 2018 12:52 PM IST
Actor Ileana D'Cruz is one of the few Bollywood celebrities, who have spoken up about depression and body image issues. Being an actor comes with a lot of responsibility, and they often have to be people that their fans look up to.
Ileana says that the pressure, especially to look good all the time, does get to her as a celebrity. "For someone who has had body issues, and doesn't consider herself attractive at all, it affects me even more. But I think right now, I have dealt with the fact that I will be seeing pictures of me which are not flattering. I will have people judging me on if I looked good on a particular day or not," she says.
Read more: Ileana D'Cruz: I almost ran away from the sets of my first film because people said I'll never make it
She adds that initially, she also felt eager to impress everyone, but that's not the case anymore. "Early on, there was a constant urge to please everyone. I'd want to make sure I got good reviews wherever I went and in terms of whatever pictures I took. But I've realised that it's just not possible, and I have accepted the fact that you can't please everybody. I'd rather deal with that reality and move on," she opines.
The Barfi! (2012) actor had earlier revealed that she suffered from body dysmorphic disorder during her teenage years, and because of that, she also slipped into depression. With the growing demand for airport and gym looks of every celebrity, Ileana finds herself even more secluded today. "It's a little upsetting, and sometimes I do get a little aggressive as a result of some of these pictures. There are also times when you don't want to get a picture clicked, but you have to oblige the photographers. That gets a little annoying, but I have grown to accept it, and now I try not to crib about this. No matter how great you look, people will still find faults with you," she says.
Read more: Ileana D'Cruz: I won't do a film just because it's great; rejected Special 26 because of the role
Her filmography has always seen her attempting roles of different kinds — be it playing a demure girl in Barfi!, a Punjabi in Mubarakan (2017), or even an accommodating housewife in Raid. Having achieved success in both Telugu and Hindi films, one must think that she has it all easy now. But Ileana reveals the hardest part about being a celebrity. "First of all, I don't see myself as a celebrity. I see myself as an actor. The word 'star' puts you up on a pedestal, and people start treating you like you are not normal. But I am like everybody else out there, it's just my films which put me in a specific light," she says, adding that the "hardest part is that people have these expectations from you."
She explains, "Some of them find it hard to grasp the fact that you are a normal person. I crave for that. If I am at the supermarket, I don't have to be obliged to have a conversation with everybody I meet. I want to be alone. I know it sounds petty, but people don't give you that chance. I feel it's a stupid thing to complain about, because if I meet an actor I admire, that would set me off as well. But I didn't want to be famous, I wanted to be an actor.
Interact with the author on Twitter/ @RishabhSuri02

Close