Jab Harry Met Sejal bombs: Is this the worst box office phase for Bollywood?
Updated on Aug 09, 2017 06:13 PM IST
Last eight months have seen many big budget Bollywood films, including Tubelight and Jab Harry Met Sejal, failing to work. What is going wrong with Bollywood? Read our detailed report.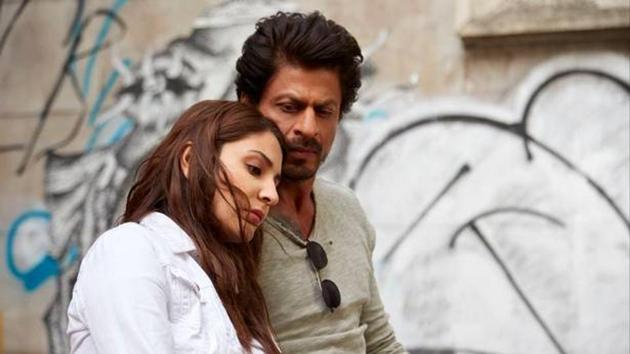 With at least two dozen big ticket films failing to succeed in the last eight months, 2017 is emerging as one of the darkest phases Bollywood has seen in the last couple of years. It was not long ago when a Salman Khan or a Shah Rukh Khan film was understood to be the safest bet, but the box office hasn't shown any partiality towards the stars this year. From Rangoon and Begum Jaan to Tubelight and Jab Harry Met Sejal, it's probably the fastest slide the market pundits have witnessed in recent times.
Trade analyst Komal Nahta doesn't sound surprised by this slump. He puts his finger right on the sore spot, "Because the content is wrong, it's not good. It's not like we have made good films and then not made money. In fact, sometimes the content is so bad that they deserved to flop."
He is in no mood to mince his words. He says, "Probably the filmmakers are under the impression that superstars can sell bad content, but it doesn't work that way. The stardom of actors can work only up to a point and after that the content has to speak for itself. With both Tubelight and Jab Harry Met Sejal, the content was very poor."
The success of films like Hindi Medium and Lipstick Under My Burkha makes us see the difference between the traditional mindset of the filmmakers and the changing film viewing pattern of the audiences.
Komal Nahta says, "Hindi Medium was really fresh and entertaining. See, entertainment is the catch word. If your film doesn't entertain the audience then it won't work. And you got to understand the right bracket of the budget for a certain kind of film. Mom is also a successful film, though you can't categorise both the films in one group. While Mom is also a successful film, but it's not as successful as Hindi Medium because of the latter's controlled budget. Mom made money, but its budget went haywire, so it didn't make a huge amount of money."
It's clearly visible in the case of films like Half Girlfriend, Mubarakan, Mirza Juliet and even Shah Rukh Khan's Raees, which is the most successful Hindi film this year till date. The promoters of these films spent so much on the publicity that their profit margin shrunk. Though Raees opened big and earned Rs 133 crore, but it was nowhere close to creating a buzz that such a big hit does. In fact, its post-release buzz wasn't even a patch on the pre-release fever.
Ashwini Choudhary, the director of films like Dhoop and Jodi Breakers, describes the root cause of the problem. He says, "Our reliance on superstars who have traditionally delivered superhits is creating issues. Scripts are written to keep their image and career graph in mind rather than fitting these stars in great stories. Putting the cart before the horse can be self defeating."
He further says, "Mid level films and stars don't work at the box office any longer, in fact that's a tribe that has vanished. High concept small budget films get critical appreciation, but not the box office numbers. It's a precarious situation."
And how can this mistake be rectified? He offers a solution, "By casting correctly. Top billed stars have to take risks and step out of their comfort zone. More fresh talents is also needed. Storytelling has to be more realistic and connected to the audiences."
What Ashwani Chaudhary says reflects in the success of Lipstick Under My Burkha and Haraamkhor. These films earned much less than big films they released alongside, but their profit percentage was much higher. While LUMB garnered Rs 18.05 crore by Monday, Haraamkhor also made twice the money of its production cost.
Akshay Kumar's Jolly LLB 2, Hrithik Roshan's Kaabil and Varun Dhawan-Alia Bhatt's Badrinath Ki Dulhania also made money, but none of them created a noise like Baahubali 2 or last year's Dangal which is necessary to make a big impression at the box office. All these films spent more than required on promotions, eventually becoming dependent on solid two week run at the ticket window to recover money. This is exactly what's happening with Mubarakan which is still receiving sizeable footfall, but the total tally is still not more than Rs 45 crore.
In fact, the biggest hit India has seen this year is a Telugu film, Baahubali 2, and Bollywood is falling way short in comparison to the epic and its vision.
Now, the industry is pinning its hopes on Akshay Kumar's Toilet Ek Prem Katha. Let's see if that passes the litmus test.
Interact with Rohit Vats at Twitter/@nawabjha
Personalise your news feed. Follow trending topics