Juhi Chawla: I hope we are not making a housewife feel that she is not empowered or complete
Apr 02, 2018 06:10 PM IST
Actor Juhi Chawla says that glossy pictures and articles sometimes make it look like a happening woman is one who is earning.
Actor Juhi Chawla is known to speak her heart out about women-related issues. While she is all for empowerment of women and equal opportunities, Juhi is of the opinion that "women are born empowered."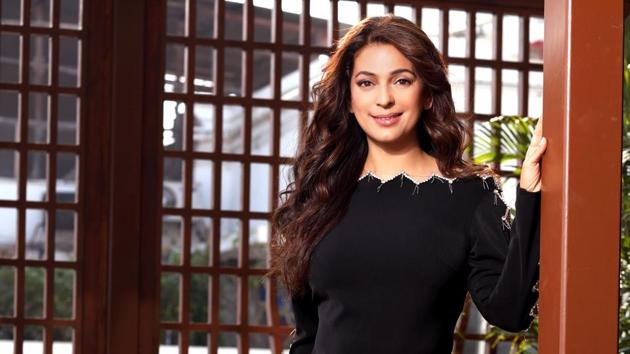 She says, "They (women) are one half of the population and they are responsible for the [existence] of [the] other half, and I don't think anyone beats that. So, who is anyone to empower them!"
Juhi agrees that there has been a positive change, as now, [the] circumstances are [such that the society is] more open about women taking up work. She, however, adds that "women are more burdened" now. "They are asked to manage home and work."
Read: Adah Sharma on doing comedy: If I'm the leading lady in a film with certain quirk to her character, I'd do it
Juhi has another concern: the portrayal of an efficient woman. "When I see glossy images and glorified articles, I wonder if somewhere we are making the regular housewife feel like she is not empowered or complete. Because we make it seem [all about] earning a lot and being a happening woman. And that's not the truth. You can decide to be a homemaker and have work or do anything with your life and each choice is right," says the actor, who is a mother of two kids, Arjun and Jahnavi.
Read: Birthday boy Ajay Devgn, Kajol and their kids head off for vacation. See pics
On the film front, Juhi has been part of women-oriented films such as Bombay Talkies (2013), Gulaab Gang (2014) and Chalk n Duster (2016). What's her take on the frequency of such films in Bollywood? "There are three or four every year. They were like that before and they are like that now... The other films are mostly about campus love stories with actresses running around the hero," says the actor, who will soon be seen in a psychological thriller.
Follow @htshowbiz for more