Lootera: a slow pace romantic saga worth watching, say critics
Ranveer Singh, Sonakshi Sinha-starrer Lootera takes the director Vikramaditya Motwane to new heights in his second venture after Udaan. Most critics are in love with his cinema. The pace of the film, however, may play a spoilsport. Read on.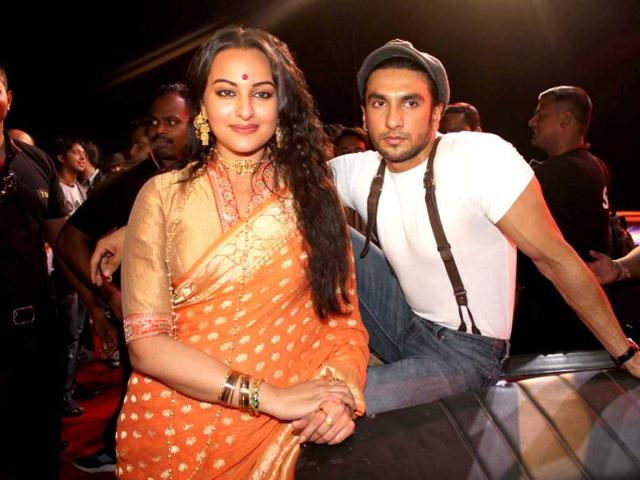 Updated on Jul 05, 2013 06:21 PM IST
Both Ranveer Singh and Sonakshi Sinha are in for intense roles in Vikram Motwane's Lootera. For Ranveer Singh's third outing (after Band Baaja Baaraat and Ladies Vs Ricky Bahl) Lootera's Varun is way too intense and brooding a character.

Sonakshi Sinha, on the other hand, may be a little more experienced with almost half a dozen of films to her credit (Dabangg, Rowdy Rathore, Joker, Son of Sardar, Dabangg 2, Himmatwala), but she has not essayed a role with as much depth as Motwane's film offers her.

And the director - Vikramaditya Motwane - the viewers have high expectations from him after his debut venture Udaan won laurels from critics.

So, has the team of Lootera lived up to the expectations? Most critics say it has.

SPOILERS AHEAD




PLOT:
Loosely based on O Henry's short story The Last Leaf, Vikramaditya Motwane has introduced several characters different from the story. A visiting archaeologist called Varun Shrivastav (Ranveer Singh) comes to the village of Manikpur in West Bengal to excavate the temple grounds of the local Zamindar. With knowledge and experience beyond his young demeanour, Varun greatly impresses the Zamindar and his family. Especially Pakhi (Sonakshi Sinha), the Zamindar's feisty and only daughter, who finds herself irrevocably drawn towards him. Soon after Pakhi falls in love, she discovers that Varun is actually a thief.
Motwane has directed the movie with such confidence that the final product is almost free of false notes, most of the critics say. Film critic says, "This is a film worth the grandest of larceny. The script is clearly one he (Motwane) believes in, and the film is resultantly free of false-notes." , Times of India couldn't agree more, "Every frame is a picture postcard."
Motwane has excelled in aesthetics in his second film (after Udaan), feels (Livemint). Sharma writes, "Motwane's aesthetic in this film is similar to that of his first film Udaan (2010)—only more robust and more evolved."
Most critics are in love with the kind of cinema Motwane has presented. (NDTV) says, "Lootera is a Bollywood miracle – a rare Mumbai film that is mounted on a lavish scale and yet dares not to play by the established norms of the marketplace." Raja Sen writes, "Lootera is a gorgeous, gorgeous film, one that uses its period setting affectionately, with loving detail, and not exploitatively, as our cinema is wont to do." Sanjukta Sharma too, agrees: "It may be a couple of notches short of a masterpiece, but Lootera is the kind of film you will remember long after watching it. Don't miss it."
writes for Bollywood Hungama, "Lootera is an intrinsically earnest and profoundly heartwarming story that stays in your heart. An absolute must for those who love romantic films or are romantic at heart. This one's a cinematic gem!" Film critic writes, "God is in the detail, so is a good film–this is director Vikramaditya Motwane's second."
Raja Sen writes, "Lootera deftly pays tribute to Guru Dutt's first film by way of song and name of the villain."
However, the critics have found a few notes in Lootera that the audience is likely to find boring. One of the major issues might be the pace of the film. Meena Iyer writes, "You may find this film boring if state-of-the-art, slow romance is not your idea of a movie outing." writes for Firstpost: "Lootera fumbles as a love story and without this pivot, Pakhi and Varun's story wobbles awkwardly. For instance, you have to wonder how loving a relationship is when a woman learns the man she loves has been shot, but doesn't ask him anything about his injury."
Sanjukta Sharma feels that the dialogues are not a masterpiece from the writer: "Dialogues by Anurag Kashyap are not his best work; some dialogues sounded utterly false on the characters."
The actors, too, have impressed the critics. Raja Sen feels Ranveer Singh has comfortably slipped from the flashy characters of his previous films into that of a brooding, serious lover for Lootera. Raja Sen writes, "He looks good as a quiet pinup, a vintage hero in high-waisted trousers, but it is when he bedraggedly lets his seams show that Singh is at his best. He even snarls like Heathcliff." Mayank Shekhar agrees: "If it wasn't for this film, we would've probably never known his surprising range."
Close Story