People are squeamish about female sexuality: Swara Bhaskar
Talking about her video on cleavage, Swara Bhaskar says change takes time and our society too will change with time.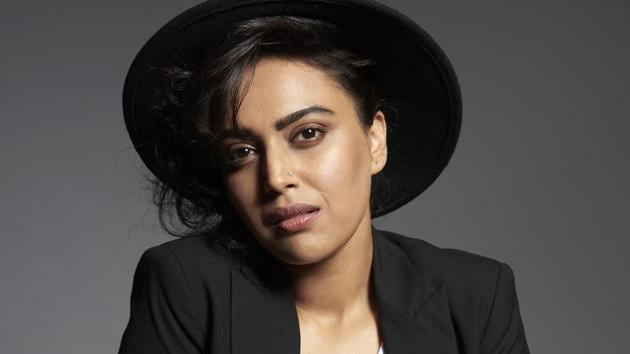 Updated on Jul 07, 2017 04:42 PM IST
Swara Bhaskar doesn't beat around the bush or dress up her words. And her video last month with Taapsee Pannu, which addressed the issue of how much cleavage is good enough for women, is a prime example of her willingness to say it like it is.
"People are squeamish about female sexuality. We are embarrassed about female sexuality and the female body, and if someone talks about it in a normal way, the reaction is 'oh my God'. The 'hawww' feeling (of being astonished) is big one in the lives of women; it's silly and wrong. It is reflective of the kind of society we live in," says Swara.
The Nil Battey Sannata (2016) actor feels we need to change this mindset, and says that can only happen by "creating a public discourse that is supportive of women and women who are open about their lives, struggles and their bodies". However, Swara knows the change will take time. "It will be slow, but we will get there. The media also plays an important role in bringing about change. There was a time when sati and child marriage were accepted practices, but over the years, it has changed. So will this (outlook towards women)," she says.
Speaking about completing seven years in the entertainment industry, Swara, who starred in Anarkali Of Aarah this year, says she is pleased with her "fantastic and wholesome" journey. She feels Raanjhanaa (2013) was a huge turning point in her career, while she was unable to capitalise the success of Tanu Weds Manu (2011). She says, "There were times when I didn't have work, but those didn't last long. In terms of my body of work, I have done character roles in commercial films, lead roles in smaller films, worked with some big film-makers like Sooraj Barjatya, stars like Salman Khan, legendary iconic directors like Shyam Benegal — in his TV series Samvidhaan — relevant directors like Aanand L Rai, and a host of new directors. So, it has been a great journey. But I feel I am at the brink of something more and better. I am waiting for bigger and challenging roles as an actor. I am not satisfied with the amount of work I have done."
Close Story