Plan your weekend: movies releasing this Friday
Dec 26, 2013 08:06 PM IST
Catch Paul Walker's last or the 3D animation Mahabharat with Vidya Balan, Anil Kapoor lookalike characters essaying pivotal roles this weekend. There's also a bonus Dinosaur film if you're interested!
A look at the movies releasing today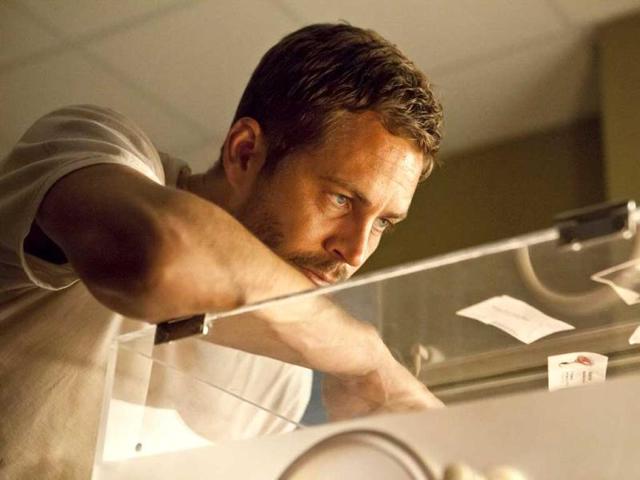 Mahabharat 3D
Genre: Animation
Director: Amaan Khan
Cast: Amitabh Bachchan, Madhuri Dixit, Ajay Devgn, Vidya Balan, Sunny Deol, Anil Kapoor, Jackie Shroff, Manoj Bajpayee, Deepti Naval
Synopsis: Mahabharat is an animated Indian mythological drama film, in which the characters' voice-overs are by Bollywood biggies. With a tried-and-tested storyline, the film — touted as the most expensive animated film in Bollywood — has Amitabh Bachchan lending his voice to Bheeshma, Vidya Balan to Draupadi, Sunny Deol to Bheem, Ajay Devgn to Arjun, Anil Kapoor to Karna, Manoj Bajpayee to Yudishtir, Shatrughan Sinha to Krishna, Anupam Kher to Shakuni, Deepti Naval to Kunti, Jackie Shroff to Duryodhan and Madhuri Dixit to Durga or Adi Shakti.
Hours
Genre: Drama-thriller
Director: Eric Heisserer
Cast: Paul Walker, Genesis Rodriguez, Nancy Nave, Shane Jacobsen
Synopsis: In New Orleans (in the US), just before Hurricane Katrina hits, a pregnant woman gives birth prematurely. She dies and her baby is in critical condition. The baby has to be kept in a neonatal incubator. When the hurricane strikes, the power goes out and everyone in the hospital leaves. But the baby's father stays because the baby can't be moved, and to keep him alive, the father has to make sure the ventilator stays on. The only power source is a generator that he has to crank every few minutes. So, he has to stay awake while waiting for someone to come for them.
Walking with Dinosaurs 3D
Genre: Animation
Directors: Barry Cook and Neil Nightingale
Cast: Charlie Rowe, Karl Urban, Angourie Rice, John Leguizamo, Justin Long
Synopsis: The makers claim that for the first time in film history, audiences will feel what it was like when dinosaurs ruled the Earth. The film is an immersive experience, utilising 3D technology to put audiences in the middle of an epic prehistoric world, where an underdog dinosaur triumphs to become a hero.