Returning Akademi awards a courageous act: Sharmila Tagore
Oct 21, 2015 01:19 PM IST
Tagore said the protest is giving us an ultimatum about the damage the intolerance will cause to the country.
In the wake of several literary figures returning the Sahitya Akademi award, former Bollywood actor Sharmila Tagore has reacted. She has called it a spontaneous and brave move. "It's a challenging time for India. There is a conflict between modernity and serious threat of regression and there is kind of ban on freedom of speech as the Akademi awards are being returned," the 68-year-old National Award-winning actor said at the CII Big Picture Summit 2015 in New Delhi.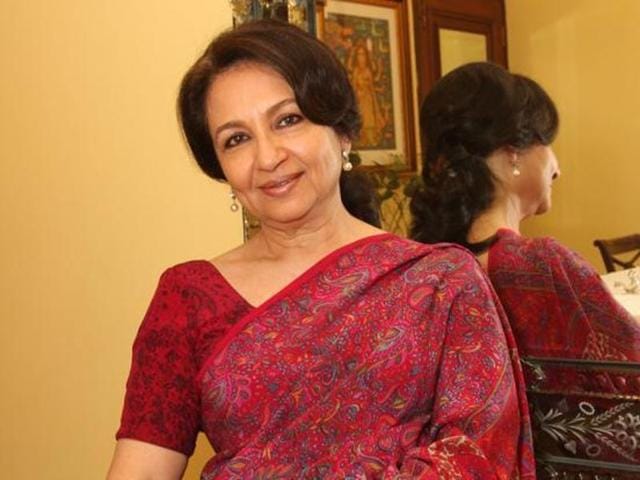 "It is a courageous act, because dissent is now violent, it is not just verbal disagreement. There is a physical assault involved. People are standing up against that and countering. I feel this a very positive and spontaneous response," she said when asked about her view on the issue.
The rationale behind returning the awards has been questioned by some, but the Amar Prem star said the protest is giving us an ultimatum about the damage the intolerance will cause to the country.
Read: Hindi author, Telugu translator return Sahitya Akademi awards
"...It is my personal point of view that what the writers, who are returning their awards, are doing is a spontaneous movement. What is happening is reminding us of Emergency and Babri Masjid. We are reminded that this is a serious threat to the fabric of our country. It is a spontaneous protest," she said.
Calling the Dadri mob lynching incident as "scary", Sharmila demanded justice for the victim. "What happened in Dadri was scary. It was actually crossing the line. Nobody has condemned it strongly enough. I would like to hear some kind of justice being done, convicts being punished. Because if we do not do that, a wrong message will go out. Every time their is silence, the ambit of impunity is increasing."
Read: Noted Kashmiri writer Margoob Banihali to return Sahitya Akademi award
The Aradhana actor, who started her career at the age of 13 with Satyajit Ray's Apur Sansar0 before making it big in Bollywood, finds the entertainment industry a perfect example of India's tradition of unity and diversity.
She feels the ongoing protest is the best way to guard and take forward the image of the country. "We have a very robust tradition of unity and diversity, which I have experienced working in films, look at the titles of the movies. People from different culture work together for one future."
"Many people will stand by the Constitution and not allow this robust idea of India to disappear forever," she said.
Read: Mahesh Bhatt 'endorses' writers returning Sahitya Akademi awards