Risheeta Agrawal: Naughty Amelia Jane was my coming out story to my family, to let them know who I was
Naughty Amelia Jane director Risheeta Agrawal spoke about the short film through which she came out to her family.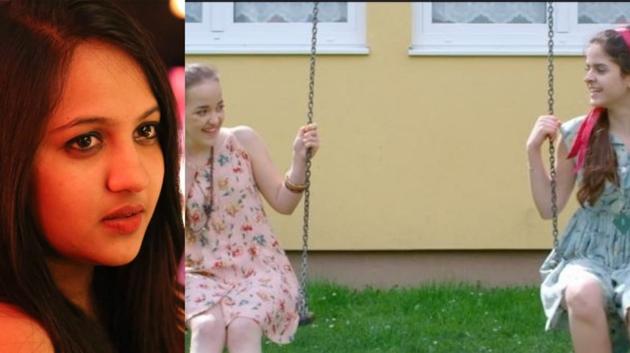 Updated on May 01, 2019 02:42 PM IST
Hindustan Times |
Ruchi Kaushal
Ready to reveal her sexuality to her family, filmmaker Risheeta Agrawal decided to do it via the medium she understood best -- cinema. The 27-year-old made the short film, Naughty Amelia Jane to step out of the closet and has tasted immense success with it. Screened at more than 40 national and international film festivals, Naught Amelia Jane revolves around a love story of two young girls. In an interview with Hindustan Times, Risheeta spoke about herself, the film and the community at large. Excerpts:
What is the short film all about?
The film is a social satire around the LGBTQ community. The topic of the film around the satire is the love story of two young girls.
Also read: Avengers Endgame movie review: A pinnacle of superhero storytelling, Marvel's latest is a triumphant tear-jerker
How did you decide on the idea?
I added to the story with my cinema making but the story of the film is very close to my personal experiences in life. This was in a way my coming out story to my family, to let them know about who I was and that was the whole purpose with which I made this film. And then ultimately it went to festivals and landed on Amazon Prime, which was like an icing on the cake.
Risheeta Agrawal (right) on the sets of Naughty Amelia Jane.
Is it connected to the Enid Blyton book by the same name?
It doesn't have any connect with the book at all but it was a very deliberate name from what we find in the Enid Blyton books. There are a lot of Enid Blyton books who are about two little girls having fun and I thought of bringing the satire into my film and making a joke on that aspect of the entire thing. I made it about two young girls named Amelia and Jane, that was my whole point of giving meaning to that.
You said the film is inspired from your own experiences. Can you share few of them?
In our society where Article 377 has just been passed and after so many years of being part of this fairly progressive society, it is now legally accepted and now we are legally allowed to be ourselves. But before that, I am one of the millions of people in this country who realised about her sexuality at a very early age and that this isn't something which is accepted by a very large part of society and the government. It took a lot of courage to finally be able to talk about it, telling my friends and family about it, that was the whole point of making the film.
After the change in law, has there been a change in the lives of people related to the LGBTQ community?
It's too soon, of course. There is more chatter about it than it used to be. But at the ground level, it's still a long, long way to go. If I go to a South Indian family restaurant with my girlfriend, it will still be very awkward. It's not like people won't stare at me and I won't feel unaccepted in the place. It's a faraway dream right now with the kind of mindsets we have but there is a lot of coverage around it and it's slightly easier to talk about it.
What will you advice people who are still struggling to come out of the closet?
Everyone who is struggling will come out on their own. I am lucky to come from a family and have set of friends where I was never made to feel ashamed about who I was. I have a lot of friends who do not get anything close to what I get. The only thing to realise is the struggle that everyone faces is real and for especially those whose sexuality is not accepted, it's even more real.
Author tweets @ruchik87
Follow @htshowbiz for more
Close Story
Personalise your news feed. Follow trending topics