Watched Padmaavat? Now, here are 77 fantastic photos from the film's opulent sets
Jan 30, 2018 02:22 PM IST
The production designer of Padmaavat has shared as many as 77 images from the sets of Sanjay Leela Bhansali. Check them out here.
Padmaavat may have divided critics and audiences on many accounts but everyone is unanimous that it is a visual spectacle, sumptuous in its beauty. If watching it for 2 hours and 40 minutes was not enough to appreciate the film's grandeur, the production designer of the film has now shared photos of the sets of the movie that stars Deepika Padukone, Ranveer Singh and Shahid Kapoor in lead roles.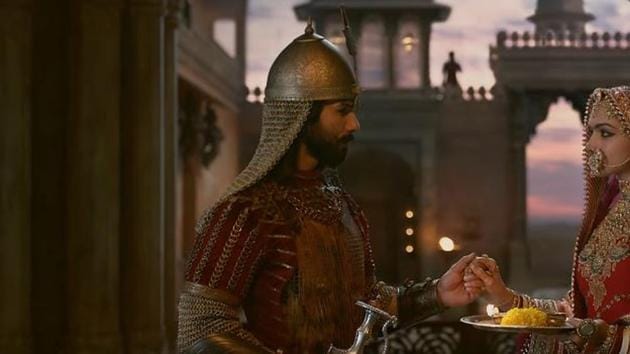 Based on the 13th century poem Padmavat by Malik Mohammad Jayasi, the film stars Deepika as Rani Padmini, Shahid as Maharawal Ratan Singh and Ranveer plays invader Alauddin Khilji.
Amit Ray, along with Subrata Chakraborty, designed and created the grand sets of Padmaavat. Late Monday, Ray shared more than 70 photos of the sets, from the time when they were being constructed, on his Facebook page.
Some of these pictures show workers placing props in the right space and at times, we see them giving finishing touches to the grandeur of Bhansali's vision. From the royal palaces to the makeshift tents used during war scenes, we get a peek into almost every aspect of the movie that hit theatres on January 25.
A good look at the pictures is also a much-needed reminder of all effort that goes into filmmaking, especially when it is a period saga.
Meanwhile, Padmaavat has earned Rs 110 crore in domestic marks, becoming the seventh film for Deepika to enter the Rs 100cr-club. The film has also been impressing audiences overseas and has garnered Rs 212 crore worldwide, as per a boxofficeindia report.
Follow @htshowbiz for more