Book lovers, take note! Delhi Book Fair begins this Saturday
Updated on Aug 21, 2017 01:36 PM IST
The Delhi Book Fair, which will be held from August 26 to September 3, will enter its 23rd edition this year.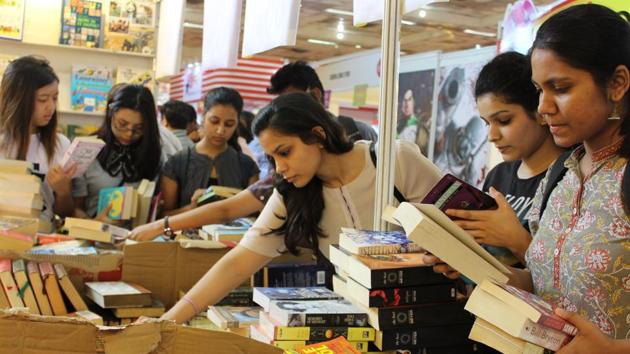 Here's some great news for the bibliophiles in the Capital, the Delhi Book Fair is all set to begin from August 26.
The theme this year is "Padhe Bharat Badhe Bharat" (India grows when India reads). The Delhi Book Fair, which is organised by the India Trade Promotion Organisation (ITPO) in association with the Federation of Indian Publishers, will enter its 23rd edition this year.
"The Delhi Book Fair plays a pivotal role in reiterating the might of the pen and the printed world. It has come to be recognised as the biggest book bonanza keenly awaited by students, teachers, scholars, authors, intellectuals, librarians and book lovers," the ITPO stated on their official website. "Apart from promoting literacy and reading habit, especially among children and youth, the fair presents a vast panorama of Indian books on a wide range of subjects."
This year, the fair will provide a unique platform for business-to-business transactions, establishing new contacts, entering into co-publishing arrangements, translation and copyright arrangements, reprinting of old and rare books, apart from providing retailing opportunities.
It will also host conferences and seminars, buyer-seller meets, book releases, discussions, literary activities for children and meet-the-author events.
Delhi Book Fair 2017 will be held at Pragati Maidan and will conclude on September 3.
Personalise your news feed. Follow trending topics