Happy Mother's Day: Here are 5 of our favourite mothers from literature
As you celebrate the day with your life-long Santa Claus-cum-educator, here's looking at 5 female parents in literature who totally nailed motherhood.
books
Updated: May 14, 2017 11:36 IST
While every day is as good as any to be grateful for the one person in our lives we all often take for granted, the difficulty of being a mother (and a sorted one at that) may be a reflection reserved for special days.
As you celebrate the day with your life-long Santa Claus-cum-educator, here's looking at 5 female parents in literature who totally nailed motherhood.
The mum-who-sees-all: Molly Weasley, the Harry Potter series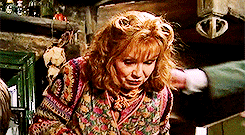 From the time he moves to Hogwarts, Harry finds many surrogate fathers (Hagrid, Albus Dumbledore, Remus Lupin, Sirius Black). Mrs Weasely, however, is the only mother figure Harry has throughout the books. A pure-blood witch, Molly Weasley is endearing not just for her courage (she has a lot to lose in the fight against Voldemort), but also for her infinite capacity for love and her generosity (despite the Weasley family's hand-to-mouth existence). Raising seven kids on limited means when the world is headed for a showdown between good and evil – and raising them right (all turn out fine, except for Percy who too eventually finds his way home) – is no mean feat. It is Molly Weasley who makes The Burrow home not just for Harry but for Potterheads, too.
The silent mum: Francesca Johnson, The Bridges of Madison County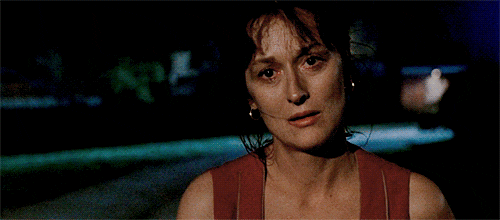 Her world may revolve around them, but like most teenagers, Francesca's kids take her for granted. And to some extent so does her husband. Before she meets photographer Robert Kincaid, Francesca is bored and lonely. And yet when forced to choose between her thankless family and the chance to run away and travel the world with the love of her life, Francesca chooses to put the needs of her children over her own happiness. She helps them out even after her death. When her children – now adults – discover her diaries and the story of her sacrifice, it helps them gain perspective and sort out their own troubled marriages.
The single mum: Sita, The Ramayana
Sita was a great mom, who brought up two boys all by herself.
One of the earliest single moms in literature, Sita gives her sons one helluva education despite being abandoned and left to fend for herself in a forest while pregnant. None of the bitterness, anger or grief that must have been the natural outcome of the rather unjust turn of events in her story is reflected in or fuels her upbringing. Her boys are intelligent, kind and brave warriors, who can take on Rama's mighty army and his best fighters while still in their teens.
The adopted mum: Marilla Cuthbert, Anne of Green Gables
In case of Marilla and Anne, mother can be used a verb and it applies to both. The orphan girl who shows up at Green Gables (the Cuthbert siblings had asked for a boy to work as a farm hand) thaws the frozen heart of Marilla Cuthbert, revealing an affectionate and emotional person beneath the cold demeanour. At the end of the first book in the series, Marilla is both a friend and a mother to Anne who, after Mathew Cuthbert's death, gives up a scholarship to stay with Marilla and look after her.
The mum-who-is-also-a-friend: Frannie Lancaster, The Fault in Our Stars
Hard to forget Frannie Lancaster from The Fault in Our Stars.
Frannie Lancaster sets new motherhood goals, especially when it comes to giving her only child – who is depressed and dying from cancer – some space. She takes the raw deal that falls to her lot on the chin yet remains positive and strong. Far from becoming a helicopter parent (which too would be understandable), she educates herself about her daughter's illness, enrolls Hazel in a support group to distract her from depression (it is where Hazel meets Gus), encourages her to enjoy the present and even let's her travel to Amsterdam when she expresses the desire to do so. While Frannie is 100% invested in her daughter, she is also preparing herself for a life without Hazel by training to become a counsellor to parents whose children are suffering from cancer. She is as Hazel puts it, her "best friend".
Follow @htlifeandstyle for more.
First Published: May 14, 2017 09:28 IST