When I write, I become a slave of my characters: Siddhartha Gigoo
Author Siddhartha Gigoo talks about the word-scape of Kashmir and his award-winning short story.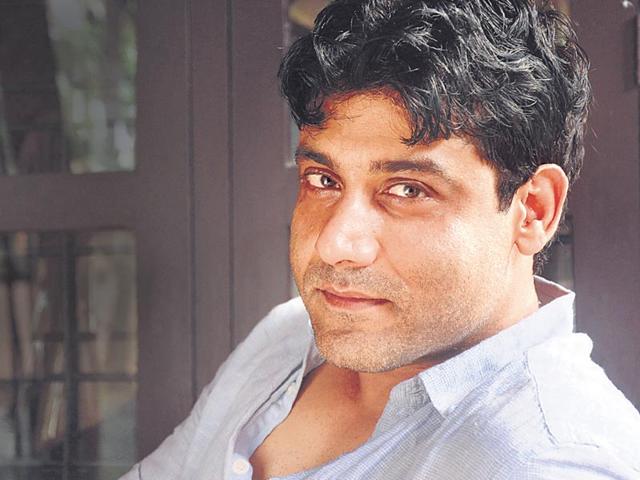 Updated on May 26, 2015 06:29 PM IST
Hindustan Times |
, New Delhi
Heena Khan
He lives in a mental asylum. He yearns for rain. He possesses an umbrella. His only friend is a puny fellow, perhaps an aberration of the man's mind.
One day the man is set free. He unfurls his umbrella, and sets off beyond the gates of the asylum towards a world he has never seen. Thus ends The Umbrella Man, a short story that dwells on the surreal mental-scape of ghostly whispers with no real beginning, middle or an end. The story is just there, occupying some print space, strung around words that hold their own and speak differently to different set of eyes. "I have trouble understanding this story," says Siddhartha Gigoo, author of the story.
The Umbrella Man has gone on to win The Commonwealth Short Story Prize 2015 for the Asian region, an honour that has come to an Indian after a gap of three years. Being the first publication to review the short stories collection, A Fistful of Earth and Other Stories, we get you an interview with the Delhi-based author of Kashmiri-origin.

The Umbrella Man works on the surreal. How did you get to writing it?
I wrote the story last summer in the most bizarre circumstances. I used to go to my balcony at midnight to watch the planes land at an airstrip nearby. During the day I used to see an army of ants carry tiny food grains into their holes. In the evenings, I would narrate these scenes to my wife, Aishwarya, and daughter, Amia. Amia would tell me ghost stories, in which a one-eyed-crow always made an appearance. Delhi was burning that summer. And rain was nowhere in sight. I dreamt of a solitary man who chances upon an umbrella. I wrote about this man and his conversation with his only friend. Frankly, I've trouble understanding this story. Strangely, the Umbrella Man has become a real person who I wish to meet and know.
How do you reconcile narratives by Kashmiri Muslim writers like Basharat Peer and Mirza Waheed, and Kashmiri Pandit writers like Rahul Pandita.
All of them have recounted their stories. I'm not sure if, in narratives, it's necessary to explore and seek reconciliation. But for a writer, it's important to look in all directions, not just one. A good writer has a 360-degree view of the world he inhabits.
Your take on current crop of Kashmiri writers…
GenY writers will be trendsetters. One witnesses the evolution of a unique idiom in writing. These days, I come across writings from the youngsters (both Muslims and Pandits) and marvel at the quality. They are not stuck in clichés and tropes. They are the ones who will stun us all.
Your stories bring out the human cost of conflict, rather than siding with any one side.
I don't know what it means to take sides. When I write, I become a slave of my characters. Sometimes they plead and sometimes they demand. They come alive and make me see what they see and hear what they hear - the landscape, the events, the sounds.
Is Delhi home for you? Or do you see it as temporary abode till you return to your real home.
My old ancestral house is in Khankah-i-Sokhta, Safa Kadal, Srinagar, Kashmir. We sold the house many years ago, knowing that the chances of our return in future are little. After the exodus of my family from Kashmir, we lived in different places. Delhi is my home now. The city is a melting pot of cultures. Almost everyone is a migrant here. I have made my peace with Delhi.
Close Story
Personalise your news feed. Follow trending topics