1.3 million Indians at risk of debit and credit card fraud: Here's how you can protect yourself with a Wallet Care Plan
Published on Nov 06, 2019 11:02 AM IST
With a Wallet Care Plan from Bajaj Finserv, you can get adequate coverage against debit card/ credit card fraud.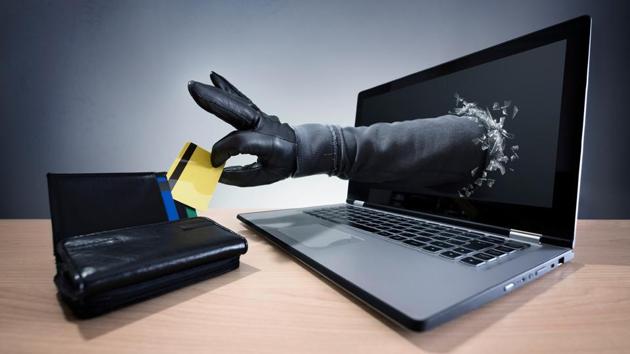 Recently, the Cyber Security & Information Technology Examination (CSITE) cell, which is a part of the Department of Banking Supervision, released a worrying alert. As per their findings, over 1.3 million credit and debit card data of Indians is on sale on the dark web. Criminals who purchase these card details usually clone cards and withdraw funds from ATMs. Following this alert, RBI has requested major Indian banks to perform a preliminary analysis of the disclosed card details and tighten the security for debit and credit cards.
While banks are now delving into the matter, blocking and reissuing new cards for compromised cards, the security of your debit and credit cards deserves your attention. Hackers and skimmers can find myriad ways to steal your personal information by using sophisticated technology without you being aware of it. So, whether you're shopping online, swiping your card at a POS machine or simply walking around with your card in your pocket, secure your financial data with Wallet Care plan offered by Bajaj Finserv under their Pocket Insurance & Subscriptions category.
Here's how this plan safeguards your financial security.
Provides hassle-free fraud protection
When facing an untoward incident of card fraud, you are likely to lose the money in the account linked to the card or from your allotted credit limit. Recovering from such financial losses can be difficult. However, with the Wallet Care Plan at your disposal, you can get a coverage up to Rs.2,00,000 against card fraud. You can claim this coverage in case of a PIN-based fraud or when fraud is caused through phishing and tele-phishing. Moreover, you can claim this coverage if your card is lost or stolen and used to make unauthorised transactions.
Other than these benefits, you are eligible to claim a coverage of up to Rs.1,00,000 against card fraud related to unauthorised transactions. You get this coverage by paying a premium of only Rs.599 every year.
Block debit/credit cards instantly
The Wallet Care plan comes in handy during emergencies, such as when your wallet is stolen or lost, as you can immediately block all your debit and credit cards instantly by making just one call. This will eliminate the need for you to contact each bank separately to get your cards blocked.
Free PAN card replacement
As an added benefit, the Wallet Care subscription also allows you to register your SIM and PAN card. In the event of wallet loss, you may report the loss of your PAN card and mobile SIM. The customer care executive will promptly block your SIM card and help you with reissuance of a new PAN card.
Emergency travel benefits
While the substantial coverage will allow you to restore your financial losses in due course of time, what if you lose your wallet in transit? Getting stranded in an unknown country or city after losing your wallet, cards, and money can put you in a tough spot. The Wallet Care plan allows you to claim cash benefits and assistance with hotel or ticket booking in India and abroad in such situations.
So, before taking a trip next time, do not forget to buy the Wallet Care plan and travel at ease without worrying about the safety of your cards and wallet.
How to raise a claim
To report the loss of your wallet and request the customer care executive to block your cards, you can call on the toll-free helpline number 1800-419-4000 whenever you need to. This service is available to you 24X7, thus making the process of accessing Wallet Care services more simplified.
So, what are you waiting for? Get started right now and apply for affordable Wallet Care plan online. Pay the premium via your chosen mode and you will receive your Welcome Pack and membership details in just three days.
Disclaimer: This content is released by Bajaj Finserv. No HT journalist is involved in creation of the content.
Close Story
Personalise your news feed. Follow trending topics