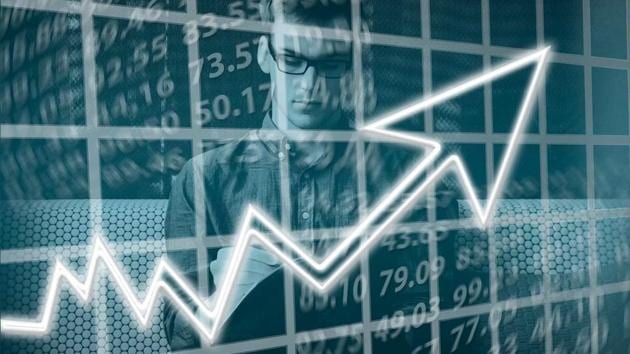 4 critical factors for successful forex trading
Before you take the plunge into the murky waters of Forex trading here are some key factors to consider.
UPDATED ON JAN 16, 2020 03:31 PM IST
In Forex, there are certain key success factors for us to succeed with our trading. From some time ago we have collected information on the internet from different experiences of forex traders who are leaving their mark on different forex brokers, blogs and forums of this world. We have realized that people who do not obtain profitability have a certain profile and those who succeed have another perfectly defined profile. To be successful or not, that is the question.
For people who are just starting or for those who have been trading for a long time, these are valid recommendations to help us to work on a strategy, and not let luck guide our future earnings. These are some critical factors to follow:
Backtesting
It is a strategy that we have not invested enough hours in testing, polishing up the aspects that we don't like or fail. There's a chance that we will lose money later once we are using it in the real market.
Trading diary
By keeping a trading diary, you can keep screenshots of good and bad trades and also record your feelings at the end of each session. The purpose of this key is for when in the future we are presented with similar operations or in which we have doubts, we have a history to see how we did in that previous moment which can be analyzed for future decisions.
Timetable
We need to know how to find the best hours to trade. You have to know that during all hours of the day there are not the same movements and activities in the market. Usually, the best hours to trade are the openings and closing hours. Try to focus only on the first two or three hours of the European and American market opening and closing.
Realistic objectives
The last critical factor is to set realistic goals for yourself. This key is based on the fact that many times we set ourselves goals that are so big that we can't reach them. That's why it's more useful to set intermediate goals and that by achieving them we will reach the overall goal that at first seemed difficult to achieve.
●You should start by reading and researching the market, social and economic events. Everything influences this market which can be altered by any event.
●Set yourself a goal and a well-defined strategy over a period of time. Pursue a goal and don't be influenced by how others have done it. Everyone should have their own path, if you allow yourself to be influenced by other investors, you will be constantly changing your position.
●Don't unconsciously risk your gains. Good traders will never risk more than 10% of their capital.
●Trades that may have been successful today will surely fail tomorrow. Adapt yourself to the trends and movements, learn with time and experience to interpret them.
●You don't always win and you don't always lose. Keep in mind that it is a market of probabilities and unexpected movements and that, possibly, if we invest in Forex we will lose a percentage. What you have to avoid is that the profits, at the end of the day, exceed that percentage of losses.
●Do not despair. A bad streak in our trading can block us. The best thing to do is to stop, think and recapitulate to find out what we have done wrong.
Forex is designed for investors who like to trade and earn their way through their efforts, their own returns. So, if you embark on Forex, enjoy, learn every day and make the most of your good business acumen.
There is a very famous strategy in trading that is the '10 pip strategy'. It seems simple, but it is not. This strategy clearly reflects the key to realistic goals. This strategy is based on getting 10 pips on an average every day. If we achieve this small goal every day, our long-term goal will be achieved no matter what.
In short, achieving these 10 keys is not a task that takes a couple of weeks, but a job of time and perseverance, but if we follow these steps, and apply them by polishing each one, our chances are going to be much higher.
Disclaimer: This is a company press release. No HT journalist was involved in the creation of this content.
Close