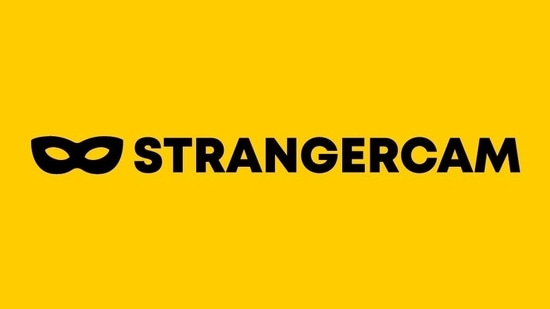 5 Best CooMeet Alternatives 2021: Free Random Video Chat Websites
Getting started with this app is as easy as 1-2-3. All you need to do is to enable your camera and microphone and start communicating with random people online. Nothing is complicated and you can enjoy the best experiences.
By HT Brand Studio
PUBLISHED ON JUL 28, 2021 09:45 PM IST
CooMeet is not the only random video chatting platform to chat with random people.
In this time where everyone is forced to move to a digital environment, people have become more geared towards video chatting as compared to messaging. It is due to this reason various chat companies have introduced random video chat apps that work similarly to CooMeet.
CooMeet is a more premium random video chat solution and not everyone has the money to pay for a service like this. People want social interaction badly during the pandemic and are looking for diverse ways to interact online in a cheaper way.
So if you are looking to add some creativity and variety to your life, you can opt for other apps that are similar to CooMeet but are completely free.
A lot of people recommend StrangerCam as the CooMeet alternative and consider it the best random video chat option. The one-click feature on this app enables you to connect to random people in no time. Starting a chat with a new person is often a matter of seconds. The logo, name, and slogan of this app highly resemble CooMeet.
You will never see ads and abusive content on this site. If someone tries to use abusive language or wants to make use of this app for advertisement purposes, he is automatically blocked.
Chatrandom
If you have some specific interests and are looking to connect with like-minded people, then Chatrandom is the best site for you. When you download it, you will come to know that it is more like a social media platform with random chat options as well. The diversity and multifunctionality of this app make it similar to Facebook and YouTube. It connects people from all over the world and lets people interact with each other based on matching interests.
If you want to download this app and use it for video chat, you should carefully follow the rules and regulations because they keep on changing.
Chathub
If you are interested in chatting with people from the United States, Turkey, Germany, and the UK, this is the best app for you. The interesting thing about this app is that more and more people are downloading it because it provides you with the option to see more than four users at a time and choose from them. Now it has successfully maintained more than 1500000 monthly visits.
This app is mainly developed for female users and allows them to proceed with various effects and filters. The face filter and audio filters allow you to choose the people based on their working cameras and microphones respectively.
Chatspin
When it comes to choosing video chatting platforms to connect with people from all over the world, language issues arise so often. Here comes the role of Chatspin in the picture because it is the best multilingual platform that allows the users to communicate in more than 12 languages that are frequently spoken for the world.
Both men and women love to use this app because it also allows you to use the filters that hide your face or add masks to your face. There is no considerable information regarding the number of people using this app however the website claims that more than 5 million users are currently registered on it. The mobile version of this app works perfectly and seems completely flawless.
Getting started with this app is as easy as 1-2-3. All you need to do is to enable your camera and microphone and start communicating with random people online. Nothing is complicated and you can enjoy the best experiences.
Camsurf
Camsurf is the great competitor of CooMeet and has more than 4 million monthly users. Although people from all over the world use this app, most of the users of Camsurf come from the United States, Indonesia, and India. Germany and France are the other companies where it is growing at a very rapid rate.
This app has various privacy features, for example, if you want to hide your personal information and photos from any other person, you can easily do this by switching on your private mode. Moreover, this app does not ask you for any kind of personal information while registering. So it is the best app where you can remain completely anonymous and enjoy a free chat messaging service with maximum ease.
However, remember that you should never use this app to harass other members. The app automatically removes the users who turn out to be boring and people skip them so often. If you harass others in one or the other way you will get noticed and the app will block you permanently.
Conclusion
From the above discussion, it is evident that CooMeet is not the only app that is providing the best random chatting experiences. We can say that CooMeet is the most popular name but there are similar free apps available such as Bazoocam, Chatspin, Fruzo, etc. You can also practically visit the above sites and choose the one that suits you the most. Good luck and do not forget to share your experiences regarding these CooMeet alternatives.
Disclaimer: This is a company press release. No HT journalist is involved in creation of this content.
Close