5 good reasons to start a career in new age Banking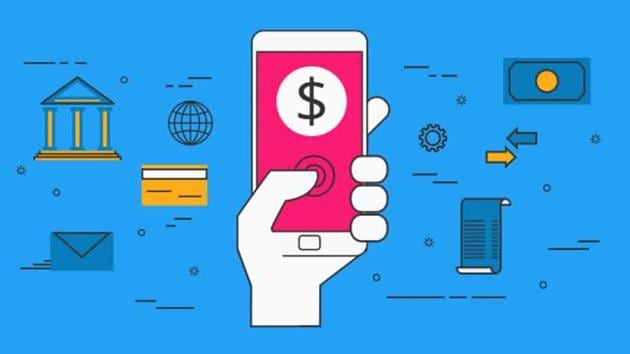 Updated on Dec 24, 2020 05:37 PM IST
The banking sector is getting smarter by going digital. This digital transformation includes the integration of the banking business with digital technology. The new age banking and finance is another collaborative work of technology that has now become a backbone for the finance sector. Since the major aspect of finance happens to be investment banking, it has become a significant factor in the banking industry as well as proposes a strong career opportunity as well.
Here are the 5 major reasons why one should start a career in this new age banking technology.
Good salary
The banking sector not only provides a good salary for the employees but also some added benefits with financial assistance in the form of lower rates for the loan interest, pension, or medical benefits.
Fixed working time
Unlike the IT sector where the remuneration is equally great, the banking sector has a fixed working time that helps lead a normal life. It does not usually require late night working or other strenuous work related stress.
Job stability
A career in the new age banking could very well be one of those stable jobs that can offer a long term experience and work life. It offers several internal promotion opportunities in the relevant careers according to the various tests as well as seniority.
Multiple career opportunities
The very best advantage of the new age banking and finance sector is that it offers multiple career opportunities for all. This is one career anyone with a knack for finance and maths can easily nurture. There are several sectors in this field. Retail and investment banking, insurance, stockbrokers, corporate finance, etc are a few to name.
Continuing education
This smart banking and finance is a wonderful opportunity to have a successful career as well as for continued education. This is one area where one need not keep working monotonous but can easily spread out by continually educating yourself with new courses. The multiple career opportunity calls for continued learning
How to be a private banker?
A private banker is someone who helps manage the financial portfolio of a client with their banks. The banker should be able to give ideal advice regarding the investments and manage this process. The revenue here is incurred from this advice, management, how well the plans are executed and performed to get their fees.
Private bankers are required for retail, wealth management, investment banking, etc. Many of them get a start for their career as financial analysts or advisors before venturing to be private bankers.
A bachelor's degree in management and finance would give the right start for a career as a private banker. It also helps to have knowledge in the fields of mathematics, statistics, law, risk management, taxation, etc as well.
What should I do after BCom?
Getting a BCom degree opens up several opportunities that one need not worry about what should I do after BCom? Here are a few career ideas for such graduates.
Money management of companies and businesses is done with the help of portfolio managers, mutual fund analysts, or hedge fund managers.
Retail banking requires accountants, tellers, finance officers, auditors, and leasing agents.
Investment banking opens opportunities to be a financial analyst, investors, asset managers, traders, etc.
Corporate finance job opportunities are in the form of treasurer, controller, investor relations officer, etc.
Stockbroking helps with trading through finance managers, investment planners, stockbrokers, etc.
Insurance - The financial requirement for any loss in the future requires the assistance of insurance agents, actuaries, investment managers, underwriters, etc to have a proper plan and investment.
Concluding notes
The transformation into a technological era has eased over the years. Nowadays people are more comfortable with the digitization that has changed their banking processes. They are more accepting of different investment ideas, finance management opportunities, insurance, etc. All these requirements would need someone who can properly guide them and this is exactly what the new age banking can offer for professionals. They have these multiple choices to choose the best field where they are comfortable and can excel. With the backup of a stable job and a fixed time frame for work, this career is prospering and is more productive than other high-class jobs in the market.
Disclaimer: This is a company press release. No HT journalist was involved in the creation of this content.
Close Story