999Services.com sets a new safety standard in the AC industry
It provides doorstep air conditioning services to 15+ cities as well as the delivery of refurbished ACs to 17,000 pin codes, with expansion plans to reach Pan India soon.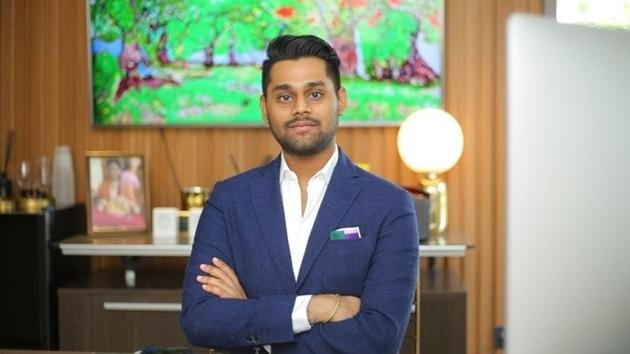 Updated on Jul 23, 2020 08:34 PM IST
Air conditioners are a unique product for homeowners to buy, use, and maintain. With the purchase of any AC unit inevitably comes installation, maintenance, service, and repairs.
More often than not, when an AC unit breaks down or needs to undergo routine maintenance, the customer calls the AC brand, who either sends a representative from their company or a local technician. The homeowner has no point of reference for the service technician and is not privy to seeing a background check or credentials. Homeowners are left to hope for the best and assume the person repairing their expensive unit is qualified to do so.
This safety risk of inviting a complete stranger into your home can pose significant problems for AC customers and is the inspiration behind the Calcutta-based company 999services.com. This revolutionary business provides air conditioning services using a subscription-model that lets customers know exactly who will be servicing their equipment, including their credentials and background check, before the technician arrives. As a result, homeowners can rest easy knowing that their AC unit will be serviced by a qualified technician who has passed a stringent background check.
Customer safety is 999services.com's top priority. The company is prepared to set a new safety standard for home service platforms, beginning by only bringing professionals with at least three years of experience and a clean background check on-board.
When a customer books an appointment for AC servicing, they receive complete information about the technician who will be sent to their home. Clients are encouraged to verify the technician's identity by comparing the documents they received prior to their appointment with those the technician presents.
All of 999services.com's technicians are trained to use their provided safety equipment before they can begin servicing a unit. This includes sanitizing their hands before and after arriving at a client's home and following all pandemic safety guidelines, such as ensuring proper distancing. In addition, the company looks out for the safety of their technicians by performing regular temperature checks and monitoring their overall health.
Commenting on the importance of client safety, the founder of 999services.com Vedang Khetawat says, "I find it extremely crucial to know your staff and their background to ensure that our technicians, as well as our clients, are safe. Sending one person to service a unit at someone else's place is a risk I am willing to take only because I personally have looked over the KYC documents of all the professionals working with us, and I would continue to look out for all the people involved."
999services.com is a newly launched start-up based out of Calcutta, India. It provides doorstep air conditioning services to 15+ cities as well as the delivery of refurbished ACs to 17,000 pin codes, with expansion plans to reach Pan India soon. Within two months of its inception, the company has already serviced 1,064 ACs and sold over 500 refurbished ACs.
Disclaimer: This is a company press release. No HT journalist is involved in creation of this content.
Close Story