Aashish Bhardwaj is leading a social media revolution with Sociopool India
Updated on Feb 26, 2020 02:19 PM IST
Aashish has been immensely successful in providing tremendous results through the innovative idea of engaging social media influencers.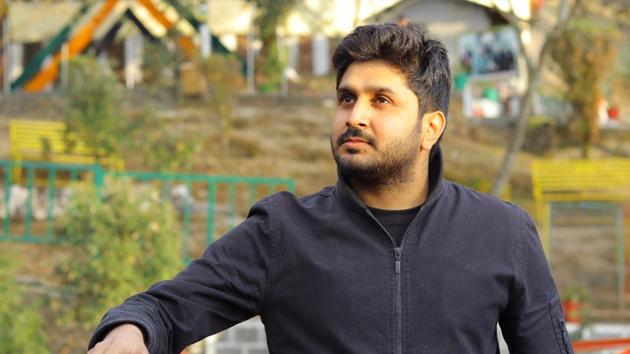 One of the first pictures that Aashish Bhardwaj, Founder/CEO at Sociopool India, has shared on his Instagram page, aashishbhardwajofficial, is a quote by businessman-philanthropist Azim Premji. The quote goes like this "If people are not laughing at your goals, your goals are too small." This quote seems to drive the philosophy of life for Aashish, as he is on the lookout for every opportunity to turn his ideas into reality. And he does have a lot of ideas, which comes as no surprise since this business-minded young man has accumulated expertise in finance & corporate planning.
It is this expertise that propelled him to launch Sociopool India, a leading Digital & Influencer marketing agency, which connects brands with target audiences through social media platforms. In doing so, the company engages the services of social media influencers, primarily, individuals who are passionate about usage of social media. This includes You Tubers, lifestyle bloggers and Instagram mavericks. Aashish explains, "we strategize and build high performing campaigns for top brands to engage with their target audiences on channels like YouTube, blogs, Instagram, etc."
So far, Aashish has been immensely successful in revolutionizing the market by providing tremendous results through the innovative idea to engage social media influencers. His hard work and dedication are reflected in his work so far. Working round the clock helped him provide impetus to the brands as well as to the people working with him.
This candid personality, whose name is Aashish, is also an avid reader, especially of biographies, which provide wisdom and knowledge, both required to succeed in the cut-throat corporate world.
Aashish launched Sociopool India in 2015, and since then he has driven brand awareness, engaged audiences across platforms like Facebook, YouTube and Instagram. The success of his work so far can be measured in terms of the cumulative fan following of their network, which is more than 50 million.
Though you see youth of today spending hours on their smartphones, traversing the lanes of social media but it is enlightened youth like Aashish who have encashed the social media for their benefit as well as for that of others around them.
Disclaimer: This is a company press release. No HT journalist was involved in the creation of this content.