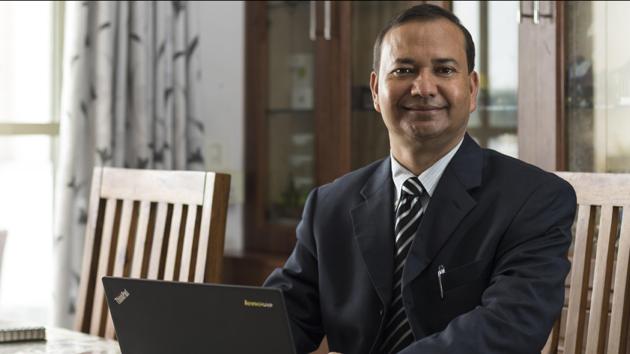 Agarwal Estates - Providing insight in turbulent times in Real Estate investments
While buying a house is often an emotional decision, investing in real estate needs to be a pragmatic one.
UPDATED ON SEP 11, 2020 08:04 PM IST
To say that the year 2020 has been a turbulent one would be an understatement. This is even more so for investors who have seen strange times with shutdowns leading to a historic fall in the stock market followed by a quick rebound which seems to give fears of a bubble. In real estate there are opposing forces that make the market confusing for many. While low interest rates mean that home buyers are scouting deals in the market there are possibilities that a crash in rental rates is developing as many large corporates are evaluating long term work from home for at least some of their workforce. It is at this time that Agarwal Estates has stepped up and worked closely with investors to uncover deals that provide compelling value and meet the specific needs of investors. Agarwal Estates was founded by Manoj Agarwal in 2012 and he is partnered by Sameet Mudbidri. Both of them have spent significant time in tech companies before moving to Real Estate advisory and consulting.
Says Manoj "I left CISCO to start Agarwal Estates because I saw the need for a set up that would understand how techies seek to build wealth and provide them with unbiased and ethical advice that meets their needs. In eight years we have served over 1000 customers, all of who know that I will only recommend opportunities when I know them to be safe and promising." Manoj brought his experience as a program manager at CISCO to create processes that ensure that no matter what the service offering, customer satisfaction is always the priority.
The real estate market in India is extremely dynamic. A decade ago, one could simply buy an apartment from a Grade A builder during pre-launch and watch one's investment multiply. Today the situation is very different. While young couples will look to buy a house for self use, a second home for investment purposes is not the best idea. Some investors have hit jackpots by purchasing land in the outskirts while others have burnt their fingers when land purchases went awry because of litigation. Those with entrepreneurial zeal picked up plots in prime areas and created co-living facilities that were snapped up by well funded operators when the going was good. However the co-living market faces turbulent times with the pandemic. Providing insight and cutting the noise with clarity is of utmost importance in such cases. Investors seek clarity and Agarwal Estates provides just that. In addition to scouting distressed assets, they focus on commercial assets and specifically warehousing projects as these assets lead to higher rentals, stable tenancies and long term capital appreciation.
"Our customers seek our counsel because we understand their needs and their risk appetite," says Sameet who was involved in the tech startup ecosystem before setting his sights on Real Estate investments. "While every investor seeks superior returns, each of them has an investment philosophy that they believe in. Our role is to understand them and present them with options that align with their philosophy." An investor who has only ever bought an apartment before will never feel comfortable buying land in a locality unknown to him even if the returns are great. Those who primarily seek rental returns and those who desire multiplying their capital over a period of time are very different and need to be approached differently.
The past few months has seen unprecedented activity with investors looking for steal deals in a distressed market. Says Manoj "Most of my time is spent on the phone or on ZOOM with investors in India, US, UK, Dubai or Singapore and they are all looking to invest when great deals present themselves. Even though many deals come to us, I do not recommend them to our investors unless it's something I would invest in myself. I am proud of the reputation I have built over the years of being ethical and transparent and it often means I forego business in the short term for long term benefits."
While buying a house is often an emotional decision, investing in real estate needs to be a pragmatic one. Investors have several options ranging from land, apartments, office units, standalone buildings, warehouses to dematerialized fractional ownership. This presents significant opportunities but requires insight from a trusted advisor. Agarwal Estates has seized on this market need and is providing compelling value with the help of their background, processes, ethics and market knowledge.
Disclaimer: This is a company press release. No HT journalist was involved in the creation of this content.
Close