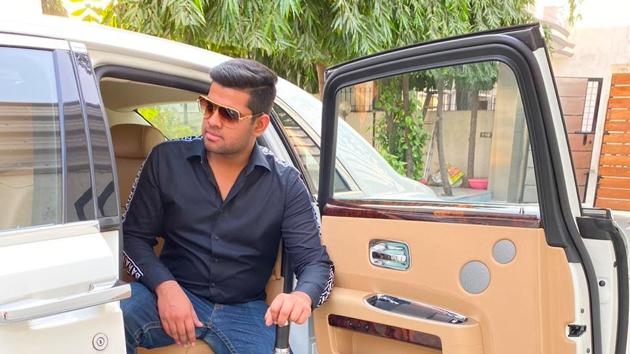 Ajay Singh Tanwar is royal by birth but grounded by choice
Inspite of his luxurious lifestyle, Ajay has a down to earth, humble and modest personality.
UPDATED ON NOV 10, 2020 05:38 PM IST
Politics runs in the veins of the family of Ajay Singh Tanwar, given his grandfather Kanwar Singh Tanwar who has been a member of parliament for BJP. Ajay withdraws his inspiration from his grandfather and likewise he believes in service to mankind. A humble boy from Delhi has an array of luxury items ranging from muscle cars, vintage cars, chain of hotels and to top it all a private helicopter.
Ajay is an Instagram influencer and from his page it's evident how passionate he is for cars. Ajay is a true car enthusiast, his collection of high end cars will envy anyone. The list includes two Rolls Royce – Ghost & Phantom, two Mercedes G wagon, Lamborghini, Range Rover Vogue Autobiography, Audi, Mustang, Hummer to name a few. Ajay has a chain of hotels in Chhatarpur which are highly exquisite boasting state of art infrastructure. Kings Forth Hotel and Ocean Pearl Gardenia are the trademark hotels in Chhatarpur. Ajay at such a young age is showing prowess in business. His aptitude and skills at managing such a big chain of hotels is commendable. Looking at his age, one will wonder how gifted a businessman he is. With sheer diligence and commitment he is all set to scale new heights in the multi business ventures.
Given the luxury and collection, Ajay is totally opposite to his vast kingdom; a down to earth, humble and modest personality. A man of words, true to his roots, like every grandchild he follows Grandfather's campaign up and close. Not only this, like a true citizen and bearer of a party flag he went doors and doors in order to support his grandfather. He does not root for his grandfather to amass votes but the true love for development and upliftment of society which he totally believes in. Ajay likewise others is a wanderlust, he loves to explore new uncharted territories, local cuisines, street shopping. These qualities surely contradict his status in society but that's how Ajay has represented himself to the world. A loyal Fanbase of thousands of followers love Ajay's posts, his quotes about Life motivation, success and affinity towards nature.
You can connect with Ajay Tanwar on Instagram - @ajaytanwar48_official
Disclaimer: This is a company press release. No HT journalist was involved in the creation of this content.
Close