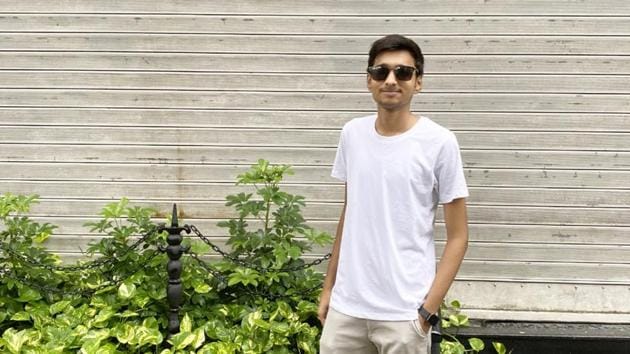 Aman Gupta, youngest digital entrepreneur from Kolkata, is a top digital marketing expert to follow in 2020
He is the founder of the fastest-growing digital marketing agency of India Growth Agency.
UPDATED ON AUG 26, 2020 07:24 PM IST
Content may be king, but that doesn't mean it's everything you need experts who can help you out. So for that you must follow Aman Gupta, youngest Digital Marketing Expert in India, PR Expert India and growth expert of India.When you search top 10 Digital marketing experts in world 2020 a few familiar names will come in google. Well, that's because they include lots of data related to their work and in a way, it is an excellent strategy to remain in the limelight and grab the attention of big brands towards your company.
But in the top list, you will rarely see a change in names, but that doesn't mean there are no other digital marketing experts or companies who are not doing good work like them. Today India's significant income comes from IT, and this data is not from 2020 in last five years IT has been the biggest winner, and all the companies and digital marketing companies have made India proud with their work.
Best Digital marketing expert of Kolkata West Bengal Aman Gupta:
Many names from India are emerging as a top digital marketing expert and that too in their 20's. Out of that top list, we found one digital marketing expert and entrepreneur who we feel is extraordinary when it comes to online marketing. We are talking about youngest Digital Entrepreneur from Kolkata, West Bengal Aman Gupta, who is widely famous as Digital Aman. He is the founder of the fastest-growing digital marketing agency of India Growth Agency.
It doesn't matter what your business is, or what merchandises and services you give - digital marketing trends cannot be ignored.
Best Digital Marketing agency in West Bengal Kolkata Growth Agency finding new ways in Digital Marketing 2020:
In 2020 digital marketing experts like Aman Gupta have tried new digital marketing tools which are working correctly for their clients. Experts like Aman Gupta if they don't adapt to new things in digital marketing they can be left behind and Aman knows in this field coming first in google is not that tough but to remain at the top is tight.
Youngest Digital Marketing expert, PR Expert in India:
Aman Gupta's new techniques has given good growth to his clients on Instagram, Youtube, Spotify and other social media platforms. His agency is not only west Bengal Kolkata's most notable digital marketing agency, but he is taking his name and his company name at India level. All these are possible because Aman Gupta uses the right PR Strategies, which are new and gives maximum exposures to his clients. It helps his clients to reach more audiences worldwide.
Helping Social media influencers and startup companies in India:
In the past few years, Aman Gupta and his Growth Agency team has helped many influencers, entrepreneurs, startups, and established companies. He also assists clients to get featured on top Indian and international websites which is a convenient option and gives quick results.
You can connect with this digital master on social media platforms:
www.Instagram.com/digitalaman_
Disclaimer: This is a company press release. No HT journalist is involved in creation of this content.
Close