Anusheel Chakrabarty says no big birthday celebrations this year
Updated on Dec 22, 2020 05:40 PM IST
Due to Covid-19 and the demise of his family member, Anusheel has decided to have a low-key birthday this year.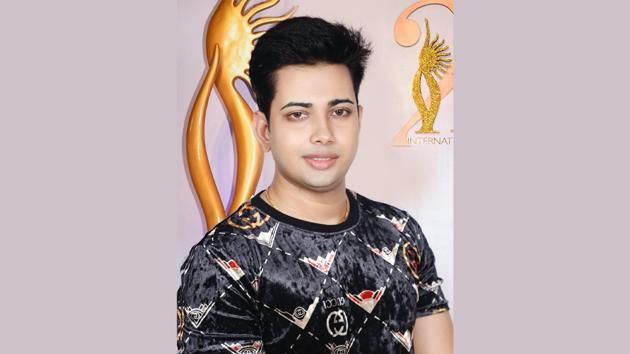 Bollywood Actor Anusheel Chakrabarty,who always celebrates his birthday with great pomp,said that there will be no big celebrations this year because of the loss of his closest family member.He also said that the untimely demise of Bollywood actor Sushant Singh Rajput and those who lost their lives due to COVID-19 pandemic is also a reason behind this.
This year,the award winning,national and international karate champion Anusheel will turn 27 on 23rd December.Last year, he threw a grand party along with his parents Adv Anup Chakraborty & Adv Sheela Chakraborty at Sheesha Sky Lounge at Mumbai,which was attended by many of his friends, family friends, noted directors,well-known producers and celebrities from the B-town.
He also shared that the best part of his special day is that,when he gets a bunch of wishes,texts on social media like Facebook and Instagram, as well as when his mobile phone keeps on ringing constantly.He said that he had a catastrophe this year,so it's a big no for a big celebration this year.However,his plans on his birthday is that he may be having a small get together with his very close friends and colleagues at a 5 star Hotel in South Mumbai.
He said that the unprecedented turmoil due to the Covid-19 pandemic has taken many lives and brought sorrow in many families. In the current circumstances,he requested all of his dear friends and fans to pray for each other's safety and well being.
Anusheel says,I'm very much touched by the appreciation & affection of my fans and also for all love and support,he got into people's hearts through his performances in 'Sandesh' & 'Kisi Ki Yaad Mein' ,which was loved abundantly by the audience.
Unfortunately,he was unable to complete two of his pending projects,which is a Music Video which will be shot internationally and another one is a Short Film for a film festival,which he is supposed to complete by next year.
He also shared the plans of having a king-size birthday party next year in December 2021.
Talking about Anusheel Chakrabarty's achievements,he has won the title of Mr Andaman in 2015 as well as he had also represented India in many countries like USA, South Africa, Thailand, Singapore, Japan, China, Bangladesh and many. He has won many accolades and has won 13 gold, 2 silver and 3 bronze medals for Karate championship as well as in national and international tournaments.
Anusheel is admired by his fans for his work in music videos like 'Sandesh' which was released by Zee Music Company.He said the upcoming projects holds a surprise for his fans and they will surely shower their love as they did before.
Disclaimer: This is a company press release. No HT journalist was involved in the creation of this content.
Personalise your news feed. Follow trending topics