Apartments in Chester Hills in Solan are luxurious and refreshing homestays for Delhiites
Situated on the Punjab-Himachal Border, Solan lies on the bottom ranges of the Himalayas.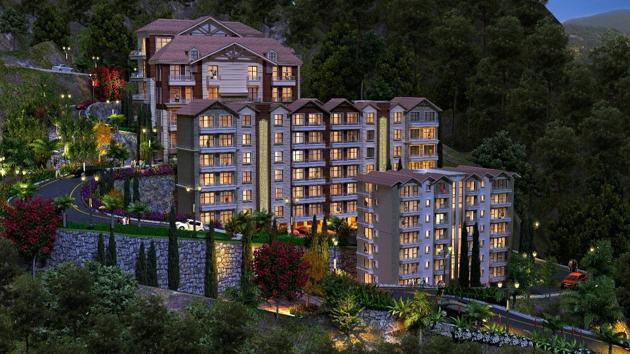 Updated on Dec 11, 2020 06:23 PM IST
When the whole world is fighting this epidemic called Covid-19, private companies in Delhi and Gurugram have urged their employees to work from home. As the city is evacuating due to this epidemic, many people have made a choice to settle themselves in the hills. Solan-Shimla is becoming the home of the urban people because of its exotic and unpolluted atmosphere.
In the era of this epidemic, many people working in cities have now started working from home. In Chester Hills Solan, people bought flats and shifted there to get a pleasant or relaxed environment. People made their choice to shift in hills and work from there.
In August, when Novel Corona Virus, Covid-19 has reaches the hights, at that worst stage, Mr. Vinod Mahanta, who is working as a senior editor in Economic times, he was looking for an apartment or flat in shimla , kasauli or solan Himachal Pradesh has now purchased a 2BHK apartment in Chester Hills Solan and shifted there. Now he is fulfilling his duties from hills. As he shared his experience that it is completely satisfying and relaxing working here. He says that, he had got a chance to be so close to nature for the first time. He enjoys the snowfall here with his family and loves the weather too much.
Solan is 255 kms from Delhi and just 57 kms far from Chandigarh. It is also a weekend destination for the people who are working here. Situated on the Punjab-Himachal Border, Solan lies on the bottom ranges of the Himalayas. Also, it is an all the more quiet and low-key hill station which is ideal for travellers looking simply some time away from the city flood.
"It gave me a quite satisfaction living in Solan" says Mr. Harvir Sahni (Managing Director of Weldon Celloplast Delhi). He is staying here from past 6 months in his 2BHK apartment. As he tells about his experience, he said, Solan is such a heavenly place where i am getting fresh and pleasant environment. Here, I am enjoying Covid free life and managing my business as well. My family also loves the place and living a happy life in hills. They say that one who stays in such a peaceful and pleasant place, will never want to go back to Delhi. We have a beautiful place near named as Shimla which is the weekend destination for the whole family.
Shimla is connected with numerous urban areas and is only 4 hours from the close by city of Chandigarh. The city has an air terminal too, there aren't various daily flights from here. The railway station interfaces Shimla with the plans and is renowned for the Kalka-Shimla train highway; which is a world heritage site.
Shimla is usually covered with hills of Kufri, a hill station quite often covered within a day. Chail, popular for a large palace and the huge cricket ground worldwide. You may also visit the Jakhu Temple and join in touring at different perspectives during your outing to Shimla.
You may visit http://www.chesterhills.in for details .
Disclaimer: This is a company press release. No HT journalist was involved in the creation of this content.
Close Story