As market crashes, invest in fixed deposits for assured returns
Invest in fixed-income instruments like fixed deposit seems like a good move, for you to stabilise your portfolio, amid increasing volatility.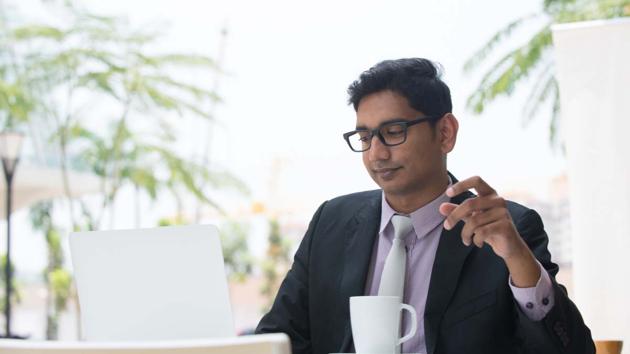 Updated on Mar 04, 2020 05:19 PM IST
Amid plunging Sensex indices, stock investors have lost nearly INR 13,00,000 crores worth of wealth since February 19, 2020. Additionally, market volatilities have spiked from 10 level to 25 level, and there is high uncertainty about the returns on these investments.
Looking at the present trends, investing in fixed-income instruments like fixed deposit seems like a good move, for you to stabilize your portfolio, amid increasing volatility.
Bajaj Finance Fixed Deposit is one of the most preferred avenues for parking your savings, with nearly 2,22,000 FD customers contributing towards a deposit book of INR 20,607 crores.
Here's why investing in this FD could be a prudent move, today.
Highest safety of your deposits
While FDs are known to be reliable instruments, not all company FDs are and at times, you may need to step up the risk scale to gain from higher interest rates. However, this is not true with Bajaj Finance. Here, you enjoy investment stability and security with the highest ratings from MAAA from ICRA and FAAA from CRISIL. Additionally, Bajaj Finance enjoys the BBB- rating from S&P Global, and is the only NBFC to have this rating. Together, these point towards nil capital loss and timely interest payouts.
Attractive rate of interest
Alongside safety, Bajaj Finance offers attractive FD interest rates, which peak for deposits booked for a tenor of 36 months or more, with interest payable at the end of the term only. Amid high inflation rates and reports about 45% of equity schemes yielding negative returns in the past 2 years, you may consider investing in this high-yielding FD.
If you compare the returns on your deposits and market-linked instruments, you can see that the returns on your deposits with Bajaj Finance have been higher. With interest rates starting 7.35%, you can expect lucrative returns on your deposit.
These interest rates are higher for senior citizens, enabling them to hedge their portfolio against risk and enhance net returns. You can even choose frequent interest payouts should you require regular assistance and currently, Bajaj Finance has approximately 80,000 senior citizen FD accounts worth around Rs. 8,000 crore.
Invest as per your convenience
Bajaj Finance FD allows you to park your finances for a tenor ranging between 12 and 60 months as per your needs. For added convenience, you can start separate FDs using a single cheque, while aligning each of them to your short-and medium-term goals.
Additionally, you can choose the FD Auto-renewal option to eliminate the need of re-applying post maturity. Combined, these features give you the financial flexibility to strategize your investments and tailor them to your goals.
Save with monthly FDs
To help you enjoy the flexibility of SIPs without the risk, Bajaj Finance offers the Systematic Deposit Plan feature. Here, you can make contributions of Rs. 5,000 per month to grow your wealth reliably. Each contribution counts as a new FD and you can have between 6 and 48 deposit in total. You can pick a tenor ranging between 12 and 60 months for the deposits and your wealth grows at the rate of interest prevalent on the date of deposit.
Now that you know what sets the Bajaj Finance FD apart, get ready to make an investment to grow your wealth. To capitalise on the current FD interest rates, apply for the Bajaj Finance Online FD and authorise a Bajaj Finance representative to get in touch with you.
Disclaimer: This content is distributed by Bajaj Finserv. No HT Group journalist is involved in the creation of this content.
Close Story