Ashu Sehrawat is inspiring the youth of modern India
Tradingfever.com is a unique portal which is entrusted to educate and empower retail investor.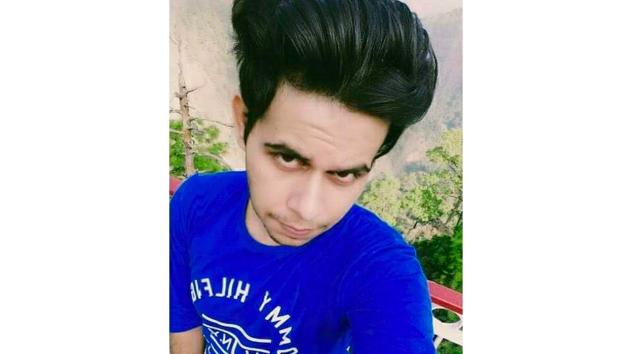 Updated on Aug 31, 2020 02:16 PM IST
Ashu Sehrawat is the founder and Managing Director of thetradingfever.com. Apart from being the founder of a trading platform and a successful entrepreneur he is he also heads the Fintech Softech.
In the year 2011 teenagers were creating facebook account to connect with their friend but Ashu created to connect influential people like Mark zuckerberg, Jack Dorsey virtually to develop new ideas and experiment ability. After spending some time on internet he got an idea to learn Social Media Marketing himself, he created his first facebook page in 2011 and started his new practical experiments which he learned from free sources available on internet. His page was started growing slowly and after few months his page was crossed 5 million likes and generated millions of traffic. This was the turning point for Ashu, his page was become very popular on facebook and he was approached by many big corporate houses for digital marketing services.
A glimpse of Ashu's successful journey
After garnering knowledge about social media marketing, Ashu started his own Facebook page and put his ideas to work. In a short period, his page crossed 5 million likes and generated traffic worth millions. Post this, a lot of buzzes was created about the fantastic services he was providing. Owing to this, a lot of big corporate houses approached him for his digital services.
Later in 2013 he established his digital marketing company and started giving out his services to International and National clients. While working for Social media marketing projects he got his hands on his first stock trading project. In this, he has to generate a lot of leads for the company. Although he was new for this field his learning attitude helped him and he performed exceptionally. This project was the turning point of his career and he became a part of the stock market.
In two year he became a pro player in the stock market investment business. He was able to make 1 million dollar portfolio and thus decided to stick to this field forever. He gained a lot of profits from trading and thus go on to become a full-time trading investor. His digital marketing company is now been managed by his friends. Today Ashu Sehrawat is a well-known face in the Forex and Stocks Technical industry. A lot of people now look up to him for trading ideas both at National and International level. A lot of young aspiring traders idealize him and want to learn from him. He has been a guest speaker at a lot of Management and Trading events. He has always been active on social media and print media via which he shares tips for his clients.
In his recent interview, he said "We are thrilled to be working with a group of investors who share our passion for helping individuals build wealth. Investing can be truly engaging and rewarding, and should not be prohibitively expensive to get started. We aim to make this possible with thetradingfever.com, our mobile investing and trading web, and our zero brokerage pricing models."
About TradingFever.com
Tradingfever.com is a unique portal which is entrusted to educate and empower retail investor. The HQ is located in. The director of the portal aims to expand his team and hire professionals .This website was a dream of Ashu Sehrawat who saw the potential in the millennials of India. According to him, smartphones pose a lot of opportunities for youths. He thinks that smartphones are the future for investment markets. Although, the contribution is less almost 50% of the mobile users are traders and small investors.
How is TradingFever.com helping investors?
Ashu Sehrawat started tradingfever.com with an idea to teach beginners and making them savvy investors. The business model of the portal is investors friendly as they charge zero from investors but rather earn from traders. The portal has a lot of dedicated professionals with year-long experience who are helping small investors in learning in a better way.
The tradingfever.com is a special portal dedicated to real-time investors who wish to learn about successful trading. The website gives a glimpse of a real-time stock trading at zero cost and risk. The portal is helpful to investors as it helps them in learning new techniques and tricks and helps them in becoming professional investors.
Remember to follow him on Facebook.
Disclaimer: This is a company press release. No HT journalist was involved in the creation of this content.
Close Story