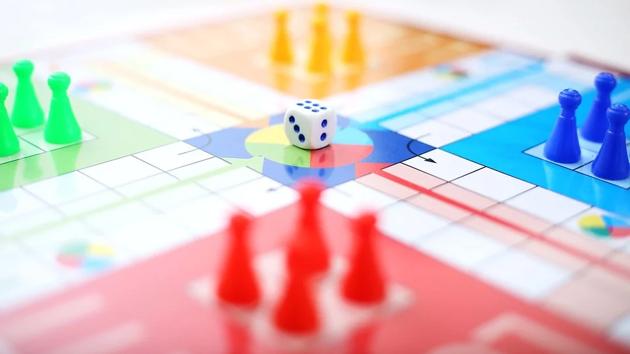 Board games are back in fashion with Ludo leading the way in India
Betway's new research makes for intriguing reading and offers up some great insights into the board games that are seemingly continuing to thrive across the world.
UPDATED ON JUN 20, 2020 11:48 AM IST
When it comes to kicking back and enjoying a little bit of entertainment, it is fair to say that we are not short of options these days. Streaming services like Netflix are serving up a range of top quality film and TV content for us to enjoy, while we can also access the latest hits at the touch of a button through apps like Spotify.
However, while technology has had a major impact on many of our lifestyles, recent research has suggested that many people have seemingly been looking to embrace more old-fashioned pastimes. Not only that, but it appears that when it comes to classic forms of gaming, there is only one name that truly counts in India.
A spike in interest
In a latest report, Betway Casino reported how it analysed Google Trends data and discovered that the search term 'board game' experienced a big surge in traffic across March 2020. In fact, it is thought that the term was searched for more than in any other month since records were first collated back in 2004.
The brand's blog post on the research highlighted that games including Ludo, Battleship, and Game of Life saw significant spikes in searches across the period when compared to the previous month, while overall, the most searched-for game globally was found to be Scrabble.
Monopoly came second, while Ludo took third place – seemingly due to its huge popularity in Asia and, more specifically, India.
Our love of Ludo
It was revealed that 16 of the 17 cities which searched for Ludo the most were in Asia, with 15 in total being located in India. Betway added that Keyword Planner suggested that searches for 'Ludo board game' in the country rose by more than 400 percent from February to March.
It was even hinted that the game was rivalling video games at one point too. When Google searches in India for Ludo and the hugely successful FIFA gaming franchise were combined, it was found that 68 percent related to the board game.
The findings clearly suggest that, when it comes to board games, Ludo is the dominant force in India and the surrounding area. But why would that be? Betway put the trend down to historical links, with the pastime having its origins in the ancient game of Pachisi – a game from India which is believed to date back to the sixth century.
Never out of fashion?
On a more general level, it could be said that the research reflects the enduring popularity of classic forms of gaming that we know and love. In fact, although it has highlighted a spike in interest, there may well be an argument to say that some old-school pastimes have simply never gone out of fashion. Instead, they may have just evolved and changed with the times.
For example, Monopoly has not only been adapted into a mobile game, but it has also made the move into the online casino space. For example, Betway offers Evolution Gaming's Monopoly Live among its range of so-called live casino games, where the action is hosted by real-life presenters and dealers via a video link.
Furthermore, the Scrabble-esque Words With Friends has enjoyed plenty of success through the years, while even classic characters from the early days of video gaming have enjoyed a new lease of life too. A great example of this would be Nintendo's iconic Mario, who can be found on mobile these days in titles including Super Mario Run and Mario Kart Tour.
Here to stay
Betway's new research makes for intriguing reading and offers up some great insights into the board games that are seemingly continuing to thrive across the world.
Technological and gaming trends may come and go, but it really does appear that the likes of Ludo are here to stay.
Topics
Close