BossPocket Technology opens doors to the future of business starting Jan 1, 2021
BossPocket® is a marketplace-based company, which is run by professionals for local vendors who want to add to the portal and purchase the respective services.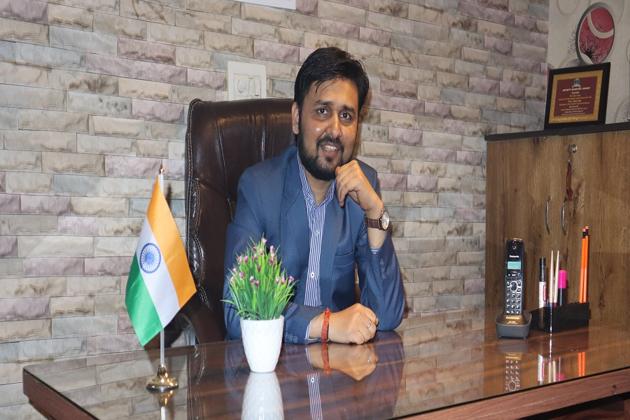 Updated on Dec 30, 2020 04:37 PM IST
On January 1, 2021, India will be introduced to a new-age tech start-up, BossPocket®, which is set to change the perception of professional services in the industry. Even before its launch, BossPocket® is being touted as "India's largest tech-based company to save time and money for any business with its ground-breaking approach to growth." Mr. Bipin Singh, Founder & CEO- BossPocket Technology Pvt.Ltd. & the brain behind this new company, is an accomplished professional, who has been operating a legal consultancy company since 2015. In his second outing into the business world, Bipin wants to present quality services to all professional and technical clients through the same portal.
BossPocket® derives strength from Bipin's perception of the current market situation. He feels that skills like effective communication are of paramount importance in a business' success. Irrespective of whether a business is operating online or offline, awareness about what is going on in the market always makes a difference to the speed at which success is achieved. This is mainly possible due to the interception of several new-age technologies into the sphere of business, he adds. With his second company, Bipin aims to facilitate quality services at a cost-effective rate, with the customers being the priority, not the profit. When asked what he is aiming to achieve from his new venture, Bipin said, "Customers being my top priority, I would like to offer them timely service, which would drive complete customer satisfaction for me. That is going to be my ultimate reward."
Speaking about how they are going to work in the Indian market, BossPocket's young CEO said, "First of all, we are going to learn what the basic problem or demand of the client is. Then we will get our team to identify the milieu in which the business is operating. Once our team zeroes in on these two factors, our job is simple – to identify, establish, and execute the means of growth of the business with our bouquet of professional services." Among the cost-effective services, BossPocket® is going to offer tech-based services, which are easier, faster, and effectively accessible.
Himself a B.Tech in Computer Science and a noted expert in Corporate Legal Services & IT Services, Bipin Singh is also the recipient of the prestigious IBOWR Award. When asked about why he had decided to promote digital services for businesses, he said, "The biggest problems facing companies today are related to future planning, especially with the times changing at the drop of a hat. My main focus in promoting digital services & service-based products is to assist businesses in planning for an ever-changing future."
BossPocket® is a marketplace-based company, which is run by professionals for local vendors who want to add to the portal and purchase the respective services. It is a kind of self-service platform where anyone can choose any service(s) and pay online to get the work done. The company is focused on small businesses/start-ups run by young entrepreneurs.
Starting from January 1, 2021, Bipin is inviting these young entrepreneurs to connect with BossPocket.com and make their entrepreneurial dreams a reality!
Disclaimer: This is a company press release. No HT journalist was involved in the creation of this content.
Close Story
Personalise your news feed. Follow trending topics