Byproduct Ventures: A startup journey through the pandemic chaos
ByProduct Ventures is a project where he throws the spotlight on thoughts-turned-products.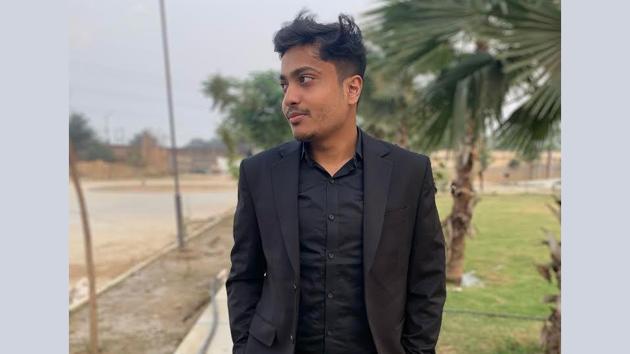 Updated on Dec 04, 2020 04:47 PM IST
The 2020 pandemic has obligated us to go through such circumstances that we could have never imagined. While adopting the "new normal", we witnessed the unusual faces of humanity, may it be the increasing class division or lending aiding hands to the ones in need. When in one picture, many lost their jobs; on the contrary, the budding entrepreneurs took the opportunity and opened the doors to employment. There are numerous stories coming up every day; the market shift, people finding new ways of earning, and changing business priorities. Amid the ocean of inspiring narratives, one such story caught our eyes, a startup company from a corner of Delhi NCR: ByProduct Ventures LLP. The CEO and Founder, Shidharth Ganguly, 21, allowed us a peek into his small world of entrepreneurism, giving internship opportunities to many college students since February, alongside surviving the dreading pandemic.
You might be thinking that this startup is some young adult's "just-a-2am-zeal" interim business idea, but it seems like Ganguly has it planned long term. With a dream in his eyes and passion in his heart, he embarked on a quest to bring a change in the lives around him. Born in Delhi, grade sixth Shidharth was exposed to the modules of business at practical levels when he bought Compact Discs (CDs) at wholesale costs and sold them at retail. But life doesn't happen that easily, right, especially when you have something big coming your way? His first bummer was when his parents brushed off his business ideas, saying that it is meant for the riches and asked to lead the basic lifestyle; study-job-marry-die. Everyone was scared and couldn't think of taking any financial risks. But the struggle was all that written in Ganguly's fate. Believing that he wouldn't get any monetary assistance, he started saving his pocket money of just Rs.500, took the local transport or walked back home. To earn the extra cash, he even self-taught some freelancing and got himself an internship with the Delhi government. Unfortunately, emotional drainage tagged along additionally. With constant anxiety, panic attacks and demotivation, his journey somehow slowed down, and failure advanced forth. But nothing could stop our Delhi boy. Securing a commerce degree from Delhi University, Ganguly channelled his energy toward his goals and kept on going. Success is not final, failure is not fatal: is the courage to continue that counts.
ByProduct Ventures is created from an absolute scratch. It is basically Shidharth's child, raising bit by bit, taking care of every subtle detail. One day he was scrolling through Amazon, and couldn't find the things he wanted: merchandises with motivational quotes etched on it. He was already at the rock bottom, and a mere quote kept him afloat throughout the day. On top of that, the rates were quite high for common accessories. That's when he thought that there might be so many who are like him and he should do something about it. ByProduct Ventures is a project where he throws the spotlight on thoughts-turned-products. When you visit their official website, the first thing that would pop up on your screen is a quote written in bold, "When you are backed against the wall, break the goddamn thing down." And needless to say, the company has made this their ultimate motto and struts ahead gracefully, intending to provide various pre-eminent services. It has three parts: The Bengali Kitchen, Letstyle, and Pursuit Label, each having their distinctive designs. They are also specialized in the fields of Web Development, SEO, Product Selling, Blogging, Content Writing, Social Media Management, and Youtubers' Merchandises.
Starting with The Bengali Kitchen, it focusses on authentic Bengali food with the sole aim of delivering cheap rated dishes at your doorstep. Each bite guarantees you to transcend to the land of joy. The cook makes sure that each and every ingredient is healthy and prepared well, utensils cleaned and sanitized, and lastly, sending you the Bong love. All in all, indeed it is the best Bengali cuisine present in Ghaziabad.
Moving on with Letstyle, your ultimate destination of fashion and entertainment news. Every grooming and fashion suggestion, latest trends, skincare, health, and much more is at reach.
The pandemic has compelled us to transport everything to the virtual world. Even you can't afford to travel and meet your loved ones. On top of that, the surprise gift plans are all sabotaged. But that's when Pursuit Label came to the rescue, like a knight in shining armour. The online shopping website has been recently launched in the month of November. It is a venture that sells customized mobile accessories, printed t-shirts, and hoodies with your favourite catchphrases on it. Pursuit Label is close to Shidharth's heart since he could, at last, fulfil his dream of bringing a change in lives afar.
After getting the glimpse of such profound insights, we wondered how come such an infant startup has such broad scopes, all happening at once. And let's say we were in awe after knowing what goes on behind the scenes. It has been known for a time immemorial that a strong leader with exceptional leadership skills is duly required every minute for the smooth running of any company, and Shidharth has proved himself no matter when. Under his disciplined yet informal guidance, the team is persistently motivated to work better.
It is not an extraordinary, fairy tale story of an entrepreneur, but rather the remarkable journey of an ordinary boy in Delhi, who dared to dream big. Shidharth Ganguly gathered the stones thrown at him and made a castle out of them. We know time can be brutally rude but what matters is the fact whether you give up or remind yourself why you started in the first place. ByProduct Ventures is a test of perseverance, courage, loyalty, commitment and strength. There are several aspirants out there who yearn what they silently wish for, and Shidharth proves that you need a moment of resoluteness to achieve your childhood dream and blow away the clouds of self-doubt and smash the walls of criticism.
Disclaimer: This is a company press release. No HT journalist is involved in creation of this content.
Close Story
Personalise your news feed. Follow trending topics