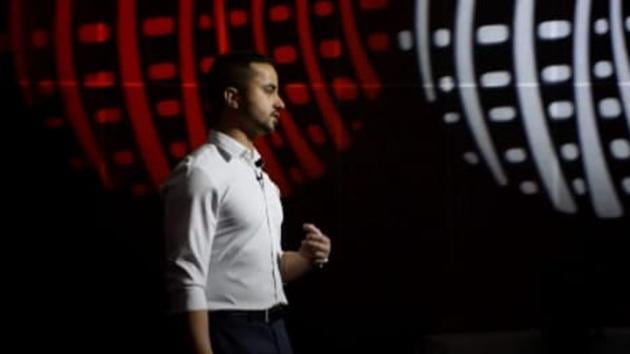 Canadian entrepreneur advocates for ruthlessness and resourcefulness
A free economy has its own uniqueness, including the ability of the market to surprise people with shocks.
UPDATED ON OCT 07, 2020 04:44 PM IST
Canadian entrepreneur AviGrondin pitches for learning on the job as the stepping stones for businessmen. Firmly stating that one should desist from being an entrepreneur Guru right in the beginning, as hands-on knowledge gained steady in the world of entrepreneurs. He also makes a forceful argument that the entrepreneurs must work on being resourceful, and ruthlessly back one's convictions to achieve the desired results.
Speaking on entrepreneurship amid youngsters taking to business in a big way to become job creators, AviGrondin said: "The path to become a successful entrepreneur is full of challenges, which test the aptitude and problem solving capabilities of the people. And if you are from a poor background, struggling to find your feet, without the 'right' connections, then you have to be ruthless and resourceful."
A free economy has its own uniqueness, including the ability of the market to surprise people with shocks. The economy also has to bear extraneous factors, which may unpleasantly disturb calculations of entrepreneurs.
"Entrepreneurs, mostly new and young, need to always keep their toes planted on the ground. However, there are mountains of challenges that the new businesses may face -- the challenges, many of them, never envisaged and foreseen. The openness of the market also means that novel challenges will rear its head from time to time. And if an entrepreneur isn't on his/her toes, he/she will get swallowed up in the gobble," said AviGrondin.
Capital plays a key role in free economy, and large corporations have the ability to make the businesses of the smaller firms daunting. "The big brands still have the edge over smaller, lesser-known brands. Yet, there is a higher possibility of success for smaller brands. Not only to establish themselves as worthy of recognition, but, in some cases, knock some of these household brands off the perch a bit," said AviGrondin.
The Canadian mentor is of the belief that entrepreneurs need to be hands-on, getting the work done when they need to get it done. "Ruthlessness means not letting anything slip by, and one must be ruthless in the way to operate and stay ahead of the challenges," said AviGrondin, while explaining the attributes of successful entrepreneurs.
Talking about his success he stated that there is no substitute for success. "You always have to be on the lookout for ways to better your clients' experience and expectation. Delivering the best that you can, even if it means going out of your way to do it, is one sure way to stand out," he added.
The Canadian entrepreneur stressed on the demanding nature of the business where one can not sit back and relax. "Every business owner wants the best, nothing more. If you want to win them over as repeat customers, then you have to deliver excellence," he noted.
Avi believes that no new business has all the needed skills and resources to carry out projects. "Be it a marketing firm or a valet service, but what separates the best from the rest is their ability and willingness to be resourceful, making the best of what they have at the moment. Resourcefulness is not a trait you 'might have' or one 'you could have.' It is a must. A young entrepreneur must be resourceful all the time. Take away the emotion from your business, and Don't take NO for an answer," he said.
On being asked about the success mantra for becoming a successful entrepreneur, Avi said that one must not be a Guru before starting a career, as nobody is looking for a Guru. "Just start and keep learning as you go along," he added.
He argued that he had not been around as a successful entrepreneur if he had just been waiting for the perfect time to get started. "I had so many things I needed to learn, but I still ventured without waiting to acquire all the necessary knowledge and skills. Taking the bull by its horn and being open to learning is a surer way to success than waiting for perfection," he noted.
Disclaimer: This is a company press release. No HT journalist was involved in the creation of this content.
Close