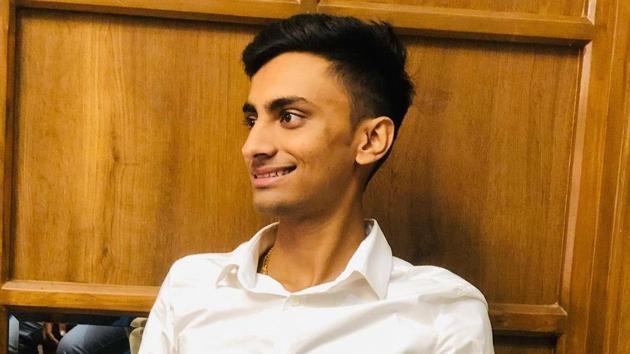 Chintan Padmani in his young age is ready to take the digital world to the next level
He owns a digital marketing company called Cyberstrek Technologies.
PUBLISHED ON SEP 10, 2020 05:53 PM IST
Of late, the domain of Digital Marketing has emerged as a popular option for many who are looking ahead to prosper their ideas, products, services or anything. People rely more on digital marketing efforts than any other thing. Thus in the current context, digital marketing is considered as the new way of promoting business. One such expert who is competent enough to help people in this domain is the young man Chintan Padmani who is barely 20 years of age and a student of his graduation. He hails from Ahmedabad and has worked in Mumbai.
He owns his digital marketing company called Cyberstrek Technologies and he has undertaken a couple of digital marketing ventures helping people and groups reach to the next level with his effective and time tested digital marketing efforts. He handled a wide range of projects for digital marketing starting with promoting Ahmedabad Tourism. He made sure to help make many businesses and people turn brands on the internet. Thanks to his excellent set of efforts and expertise, he left no stone unturned to change the destiny of people and their businesses to the next level.
Being a competent digital marketer, he emphasizes on things like creating a better and effective customer experience by choosing the right set of platforms. His journey started with nothing in his pocket. He utilized his time to emerge upon the most literal and competitive digital marketing efforts who are ready to add the midas touch in your professional life. He and his team leaves no stone unturned to give you the best when it comes to digital marketing strategies. In such a young age, he is leading his life with example and has emerged out as an inspiration to one and all.
He intends to go long to the next level by empowering himself with new techniques and technologies coming in the field of digital marketing. He ensures to add values to his knowledge and skill sets by learning and exploring new ideas and expertise to make things work. This has added a number of clients for various digital marketing activities and efforts.
Disclaimer: This is a company press release. No HT journalist was involved in the creation of this content.
Close