Covid-19 pandemic has changed the perspective towards innovation-Binod Singh
Updated on Dec 17, 2020 05:47 PM IST
With an experience of more than 15 years in IPR, Binod Singh have been helping companies and institutes to Generate, Protect, Execute, Market and Sell their IP assets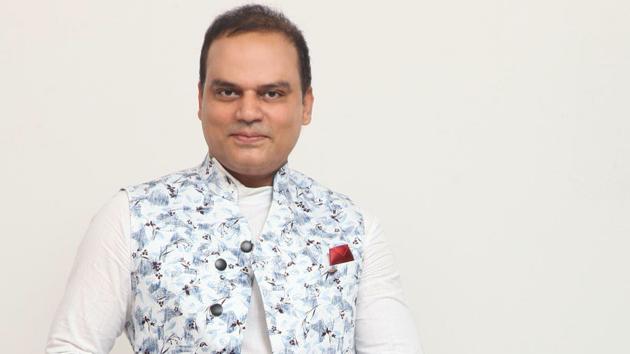 Covid-19 pandemic dramatically changed the way we live and work. It affected virtually every element of life. Our priorities and requirements have completely changed and it clearly reflects on technological innovations also, says a renowned Patent Research expert and Entrepreneur Binod Singh. Co-founder and Director of Einfolge- a global leader in Patent and Market Research, Binod Singh talks about how Covid-19 pandemic has changed the perspective towards innovation.
He says, based on the patent filing trend during the year 2020 from January to November, it is evident that the Pandemic has affected the filing trend significantly. A recent study conducted by Einfolge reveals that in this current COVID-19 outbreak, technologies such as digital payments, Tele-health, and robotics shows a significant increase in patent filing trend as compared to the other technologies.
With an experience of more than 15 years in IPR, Binod Singh have been helping companies and institutes to Generate, Protect, Execute, Market and Sell their IP assets. He evaluated hundreds of business ideas from IPR perspective and consulted independent inventors; CEO's of many growth companies, and experts from a number of publicly traded companies, research heads of Institutes and build their intangible assets.
He says, in depth analysis reveals automation, artificial intelligence and mobile apps have significantly shown growth in filing trends. More specific, many of these Patents are focused on solutions, which provide eminent tackles of Covid-19 situations. Researches on corona virus medicines and vaccines have also been significantly increased in current time. People have also jumped to take a slice of current business which can be highlighted by- increased filling of design applications related to masks, PPE, accessories as well as branding with corona initials.
Throughout his experience Binod Singh's expertise is involved in creating, peering and shaping of new technologies especially in the fields of Biotechnology, Health Sciences, Pharmaceutical, Chemistry, Green Technologies, Food Technologies and Medical Devices. And based on his vast experience he could find a positive side of this ongoing pandemic, especially for India. He says, the covid-19 pandemic might be a progress year to transform as an innovation friendly nation and need to improve as No.1 IPR nations in the IP industry. Many industries face economic turmoil in this pandemic but some products/industries like mask, sanitizer, infrared based thermometer, media streaming, online meeting tools, pharmaceuticals etc. have achieved growth in licensing activity, sale of patented product & technology. Therefore, the above said products/industries seen a significant filing rate in the year 2020 as of November and expected to growth further at the end of 2020 financial year.
Disclaimer: This is a company press release. No HT journalist is involved in creation of this content.