Deltron aims for higher growth with Colorpixel Technologies
Apr 16, 2020 07:04 PM IST
In addition to all the Tech collaborations, the Deltron founders own a café in Gurgaon, which is an indication of the expansion of ideas that these visionary entrepreneurs hold in their minds
After tasting success with their maiden venture, Deltron, the dynamic trio of Anupam Anand, Ritesh Khurana and Divanshu Kapoor, has come up with another one, Colorpixel Technologies. For their new company, they joined forces with the CEO of Devasya Group, Ankur J Chaudhari (one of the top 25 successful Indian Entrepreneurs in the USA, as appeared on The Technology Headlines). Together they aim to provide an array of services in fields like staffing, IT and staff augmentation.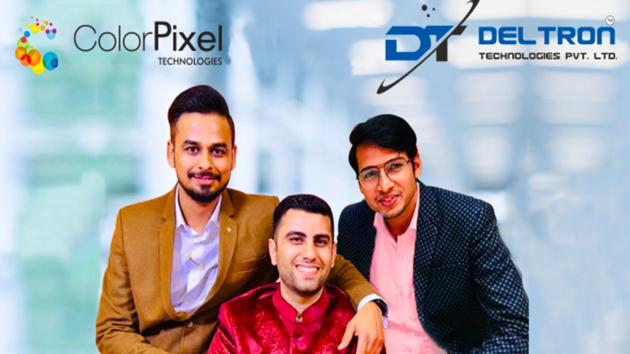 At Colorpixel, customers are priority. Therefore, the management aims at providing the best jobs and employment services in minimal time-frame. Such service has bought Colorpixel to be one of the top Gold Partners of Microsoft. The company mainly works as an outsourcing firm in India, with its office in Noida, UP.
When these young men started Deltron in 2015, they just had their own hard work to fall back upon. And that was enough; as within no time, the company was serving the best IT services in a completely transparent manner. In fact, today, Deltron is one of the primary vendors to various government organizations. The team has also earned good fame internationally as Christopher Velis, a well known personality in the US, has advanced them an investment of about 2 million USD. The author of the book Sophia , Mr. Velis, being a master of the field, foresees the endeavours of the team as a complete triumph!
In addition to all the Techie fields, the Deltron founders own a café in Gurgaon, which is an indication of the expansion of ideas that these visionary entrepreneurs hold in their minds.
The three individuals behind all these successful ventures, Anand, Khurana and Kapoor, are not mere talented entrepreneurs but also patriots at heart. Their love for their nation and countrymen is also reflected in their gesture where they contributed Rs. 1.5 lacs to the fund against Corona pandemic.
Right now, Deltron is engaged in government projects and programmes associated with enhanced service providing. For Colorpixel, the three men are currently focused on making it more effective for clients' requirements.
Disclaimer: This is a company press release. No HT journalist was involved in the creation of this content.