Dr. Vinisha Pandey is emerging as a trailblazer in modern dentistry
Dr. Vinisha is also making a mark as an entrepreneur, exhibiting ease in both dentistry and business management, her love for business has made her the "Head Member" of "Kanpur Young Entrepreneurs."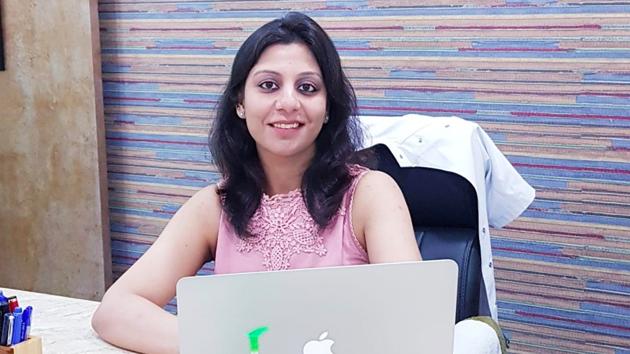 Updated on Sep 29, 2020 03:54 PM IST
Dr. Vinisha Pandey, is proving herself to be the jack of all trades. From being an Endodontist to author and fitness enthusiast she has excelled in every field she stepped into.
Vinisha is MDS in Conservative Dentistry and Endodontics. She acquired proficiency in Dental lasers from University of California, San Francisco. Her journey was nerve-racking and had lots of hurdles to get through. All the hardships she faced never made her lose the charisma and the shyness that she had somewhere in the corner of her heart. She has accomplished her dream of rising as an Entrepreneurial Dentist.
She has set her focus on oral health, extending utmost personal attention to the individual needs of her patients. Her USP is the painless treatment and laser dentistry that her patients are fortunate to experience.
Indian Health Professional Awards is the proof of her expertise, she was honoured with the award in the category of Excellence in Conservative and Endodontics. Additionally, she has been nominated for Famdent Awards 2016 for the Academician of the year in Zone A, British Medical Journal Awards South Asia 2017. Dr Pandey has won the Best Presentation prize for Guest Lecture on Anti-Ageing Dentistry and have given various lectures including 'Procelain Laminates and Veneers" at Famdent Show, Scientific Presentation on " Minimally Invasive Veneers & Botox: The inseparable smile merchants in a dental practice" , was also the concept designer for Celebrity Dentistry magazine 3rd edition titled " Divas in Industry" and the list is never-ending.
She also launched her book "Lasers In Operative Dentistry And Endodontics" that was admired by Dr. Robert Convissor. And,received two of his books in present as token of appreciation.
This is just one of the many feathers that this modern-day dentist wears on her hat. She has also stood out as a role model because of her intriguing journey of improving fitness and health. The lady did not stop here and got featured in the prestigious Women Health Magazine for her never say never attitude. Additionally, working for women empowerment by following the idea of Eudemonia (happiness; well-being). In short, she is shining in all possible areas, showing her determinations.
Dr. Vinisha is also making a mark as an entrepreneur, exhibiting ease in both dentistry and business management, her love for business has made her the "Head Member" of "Kanpur Young Entrepreneurs." People around her affirm that the gorgeous lady holds the power to astonish and inspire by leaving a strong impact on them.
Various shades of her personal life bare the delicate side of her personality, as she adores and shares strong bonds with the animals. She firmly believes that you share a steadfast bond with your pet that endures forever. She also believes that pets test human values in people. Thread of care and loyalty is the core foundation of the relationship between humans and animals, says Dr. Pandey.
Dr. Vinisha Pandey is at present designated as the Associate Professor in the Department of Conservative Dentistry and Endodontics at the esteemed Maharana Pratap Dental College. She is also the member of IAFA, IAACD, IACDE, Associate Editor of JAMDSR and many more national and international journals. From the past few years she is focusing on her profession and is emerging as a renowned name in the field of her course.
Disclaimer: This is a company press release. No HT journalist was involved in the creation of this content.
Close Story