DREXSPORT supports aspiring Indian athletes
Dec 01, 2020 05:39 PM IST
With the advent of COVID-19, people are now on tighter budgets globally but DREXSPORT wants to proudly support India and her aspiring athletes.
DREXSPORT is well-known for their patent-filed, organic protein powders, Wild Muscle (all-natural muscle builder) and Wild Whey (all-natural protein powder). DREXSPORT's Wild Whey and Wild Muscle are the cornerstones of DREXSPORT's success. The company is quick to point out that their success is only because they have a devoted following built on a foundation of high quality, result-driven products.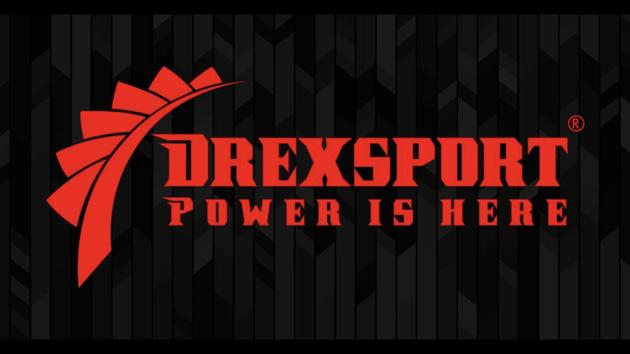 "We want to help people create healthy and strong bodies naturally", said Team DREXSPORT. "We love what we do, which is helping people live stronger and longer".
Because DREXSPORT's products are premium quality, they can be expensive. Both Wild Whey and Wild Muscle were created for improving people's health. All ingredients are imported from America, but DREXSPORT proudly manufactures all their products in India. Whenever anybody inside or outside India orders Wild Whey and Wild Muscle, the products are shipped directly from the warehouse in India.
With the advent of COVID-19, people are now on tighter budgets globally; however, DREXSPORT wants to proudly support India and her aspiring athletes. Based on athletic history, performance, potential, and financial status, DREXSPORT is sponsoring 10 rising athletes to improve their performance and win gold medals on the world stage, beginning 1st January 2021. Knowing the cost of sports and a life dedicated to sports, DREXSPORT will provide these 10 athletes with monthly protein powder for 500 to 700 USD annually. Products are distributed to sponsored athletes absolutely free, including shipping charges. Protein is one of the most essential building blocks for health, and DREXSPORT wants to help athletes perform better and reach their dreams.
"We love India, and we want to not only develop better athletes but also help our athletes win more medals, especially in national and international tournaments and competitions, like the Olympics. We sponsor athletes who desperately need quality nutrients like protein but unfortunately, might not be able to afford our products because of finances", said Team DREXSPORT. "We pride ourselves on our quality products and patriotism. DREXSPORT wants to share its success with athletes. In the future, we hope to sponsor up to 100 athletes".
Here are some of the athletes that they've supported before:
1. Mr B Manoj (Age: 25; Sport: Sprinter; Awards: 10-Time Gold Medalist for India in various International Events)
2. Mr Dhanush Kumar (Age: 20; Sport: Running; Awards: 12-Time Medalist in India's National Tournament)
3. Mr Ankit Patel (Age: 20; Sport: Triple and Long Jump; Awards: Gold Medalist in State and District Triple Jump Tournament)
4. Mr Yash Joshi (Age: 22; Sport: Bodybuilding & Power Lifting; Awards: Won Mr Rajasthan Men's Physique Championship)
5. Ms Nagamma Baje (Age: 18; Sport: Pole Vault; Awards: Three-Time Maharashtra Champion and selected for National Tournaments)
6. Mr Aniket Kamble (Age: 24; Sport: Boxing; Awards: Two-Time State Gold Medalist)
7. Mr Muddasir Pansare (Age: 18; Sport: Cricket; Awards: Man of the Series in TCC tournament and 21-time Man of Matches)
8. Ms Dolly Patil (Age: 14; Sport: Swimming; Awards: Two-time Gold Medalist in National Tournaments)
9. Mr Sanket Maske (Age: 17; Sport: Wrestling; Awards: District Level Champion)
10. Mr Kiran Patil (Age: 21; Sport: Wrestling; Awards: Participated in State-Level Tournaments)
The DREXSPORT Team looks forward to sponsoring Indian athletes for many years to come.
Disclaimer: This is a company press release. No HT journalist was involved in the creation of this content.