Echha Joshi: An inspiring story of a woman's journey
Through her platform, Echha Joshi wishes to give every person the gift of good health.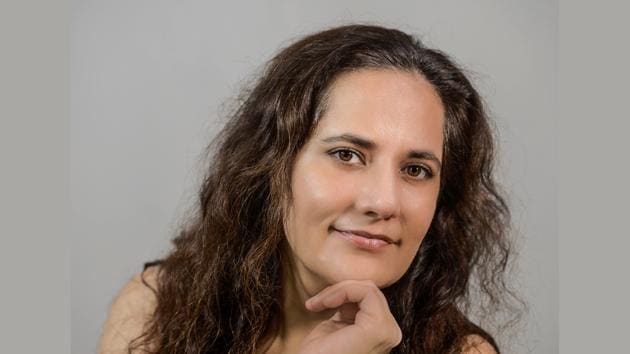 Updated on Nov 23, 2020 07:09 PM IST
Health is a rare treasure for anyone to possess in this fast-paced, materialistic world. When most of us are opting for easier solutions to our problems, Echha Joshi, a woman, mother, clinical nutritionist, health coach, and Yoga instructor (Yoga alliance member) solved her problems through patience, determination, and grit. Everyone wants to be in great health but only a few people are willing to put in efforts to achieve that. Echha Joshi, the woman who dons many hats, is one such example who changed her life for the better and good by choosing to live healthily.
In Echha's words, "Lives have become very disorderly, wherein you're always in a rush. You rush into work every morning, you rush through the time you spend with your family, and worst of all, you rush through the process of self-healing. If the diet-culture has taught us anything, it is that food is our enemy. Engaging in dieting behaviour we often become familiar with terms such as Restriction, Starvation. Controlling. All these rules, calculations, food logging ruins is your relationship with food. It ruins your relationship with your body. What became clearer to me eventually is that it's not about eating less or eating perfectly, it's more about eating intuitively. Over time, with the right knowledge, you develop healthy eating habits, ditch the toxins, and begin your journey towards a disease-free life".
Echha Joshi got married at 21 and became a mother at 22. While fulfilling her professional as well as maternal duties, she realized that she has left her health far behind. Her daily rut was causing her physical and mental stress. In the coming years, she went through health ailments such as obesity and back pain to mention a few. She tried everything, consulted many dietitians, and followed every diet plan that was available in the market but to no avail.
And that is when she realized that she needs to change her lifestyle to counter her problems. This motivated her to study clinical nutrition academically. "Food is the source of life", she says, and hence she chose to study that thing that forms the basis of every living being on earth.
Food became her passion and during her research, she found out that diseases such as diabetes, obesity, PCOD, hyper & hypothyroid, heart ailments, hypertension, arthritis, asthma, and even cancer often find their roots in the living habits of people. Every second person in India is suffering from one or more of the above-mentioned ailments and it is mostly because of bad eating habits and lifestyle. Bad eating and lifestyle habits are the root cause of many diseases and they can be reversed using alternative medicines such as food. They follow the philosophy of holistic health at Echha Joshi's and through these practices, she has transformed many lives. She has been practicing this science for 10 years, and in these years she has seen many people transform their lives for the better.
Through her platform, Echha Joshi wishes to give every person the gift of good health. She strives to make each day better and brighter for every person who seeks her help. She believes in the healing power of food and wants everyone to live a healthy, disease-free life.
Disclaimer: This is a company press release. No HT journalist was involved in the creation of this content.
Close Story