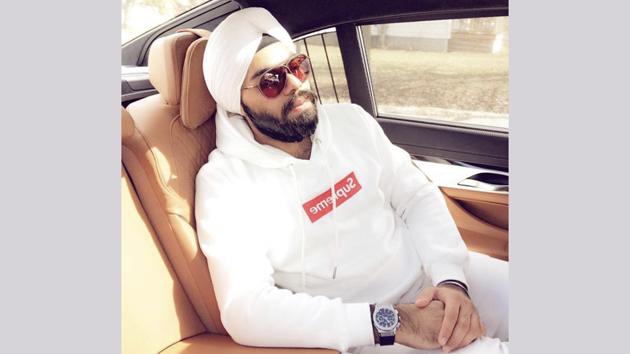 Entrepreneur Rishiraj Singh Sehgal oversees multiple businesses with Elan
He noted that the entrepreneurs need to latch on to several ideas which have hidden potentials.
UPDATED ON OCT 09, 2020 05:54 PM IST
Entrepreneurs are known to be problem solvers, and risk takers to incubate business. The world of business is full of entrepreneurs who took risks to change the business norms for the better for the larger benefits of the people. They indeed look for opportunities in problems, taking recourse to thinking out of the box aptitude. The world of business belongs to those who can stay ahead of the time, and lead the team with all the qualities to take the enterprise to new heights.
Rishiraj Singh Sehgal, a young and dynamic entrepreneur and proud owner of multiple business chains, is riding high on success, owing to his immense expertise and hard work poured in his ventures. Rishi Singh Sehgal is the owner of Mumbai's famous Sardaarji restaurant in Bandra. It's also partnered with various ventures related to Cybersecurity, Nightlife, Luxury & lifestyle.
Entrepreneurs know the art of multi-tasking, and are at ease managing diverse businesses. Expanding in new areas hedges businesses from risks, and Rishiraj knows well to steer multiple businesses with aplomb. Indeed, the vast experiences allow the entrepreneurs to possess skills necessary to shuffle through diverse businesses, as illustrated by Rishiraj, who is acing them all with ease.
"As any serial entrepreneur will tell you, it's not actually that crazy to start and manage multiple businesses. After all, it improves your odds for financial security, demands you use all your skills, and keeps your mind sharp. But how do you divide your time among all your businesses is something that needs to be managed well," said Rishiraj, while sharing glimpses of the busy world of entrepreneurs.
He noted that the entrepreneurs need to latch on to several ideas which have hidden potentials. "When you have ideas for multiple businesses that you think may have real potential, you probably don't want to let go of any one of them, and that's when you start acting upon them. Now that I have worked on multiple businesses at once, I've developed quite a lot of experience. Right from juggling between the office spaces to setting priorities to deadlines and following them and a lot more," said Rishiraj on managing diverse business challenges with ease.
Speaking about professional life, Rishi said: "I am passionate about my work and everything that I do, because I love what I do, and I have a steady source of motivation that drives me to do my best. There is no endpoint for me, I'm continuously challenging myself, which pushes me a step ahead as well as helps me acquire more knowledge, and master new skills."
Indeed, it's because of the likes of Rishiraj Singh Sehgal that the world of business inspires millions, who aspire to chase their dreams by embracing entrepreneurship. He exemplifies that the experiences gained from the fields, while executing projects, hone skills to go for new ideas, which are waiting in the surroundings.
Disclaimer: This is a company press release. No HT journalist was involved in the creation of this content.
Close