Finvasia Ventures into real estate, launches its first project
The project is a 8-storey commercial building spanning across 100,000 sq. ft. in Sector 74, Mohali, Punjab and is available for leasing to IT and ITES companies.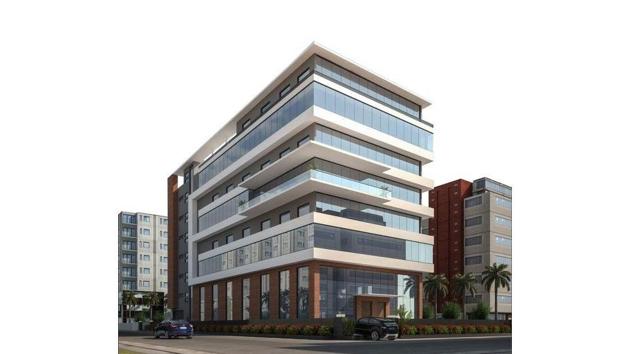 Updated on Jun 04, 2020 07:22 PM IST
Finvasia, one of the fastest growing FinTech of India, diversified its product portfolio with the launch of its first real estate project, Finvasia Centre in one of Punjab's booming commercial precincts.
The project is a 8-storey commercial building spanning across 100,000 sq. ft. in Sector 74, Mohali, Punjab and is available for leasing to IT and ITES companies.
"We chose this site out of the many options that were available to us because it is strategically located in Mohali's original Information Technology park and is in very close proximity to other major corporate houses like Quark City, STPI, Hindustan Times and premier institutes like Indian school of Business (ISB) and NIPER. It is one of those unique areas that combines high levels of local amenity and easy access to the International Airport and Chandigarh city," said Mr Sarvjeet Singh Virk, Managing Director, Finvasia.
Finvasia has already made its name in the financial services industry and this move into the real estate space is an effort to capture the evolving real estate market. With RERA (Real Estate Development and Regulation Act) in place, many regulatory issues in the system have been addressed and the Indian real estate market has become more transparent. Although this might have led to a short term squeeze of the over-leveraged projects but, in the medium term, it will lead to strengthening of the sector, offering better products to the end user while also giving healthy growth opportunities to the quality players in the industry.
"There is dearth of premium commercial and residential projects in Chandigarh Tri-City area. We have an extraordinary portfolio of real estate assets across the tri city area and we will develop these pockets to deliver premium residential and commercial projects in near future." added Tajinder pal Singh, CEO Finvasia.
Finvasia was co-founded by ex-Wall Street bankers, Mr. Sarvjeet Singh Virk and Tajinder pal Singh in the year 2009. For more than a decade, the company has worked hard building its legacy of outstanding service, expertise and integrity. Starting as an asset management firm, to being India's fastest growing Fintech today – with nearly 200 employees – the company is diversifying across multiple verticals and geographical regions.
The company has a diversified business model, offering financial services ranging from Clearing, Depository, Asset Management, Lending, Brokerage Services to providing a range of technology solutions to FPI, institutional and retail clients. Finvasia also ventured into Real Estate with the launch of its first project in 2020.
With offices in Mohali (India), Mississauga (Canada), Cyprus (Europe) & London (UK), they are registered as Commercial Clearing and Trading Member of National Stock Exchange of India Limited (NSE) and Member of Bombay Stock Exchange (BSE), Multi Commodity Exchange of India (MCX), NCDEX and AMFI. Further, the company acts as Depository Participant with CDSL and acts as a Non-Banking Financial Corporation (NBFC) after receiving approval from RBI. Finvasia received FDI funding from some of the industry's notable Venture Capitalists in 2016 and has shown a steep growth since.
Disclaimer: This is a company press release. No HT journalist is involved in creation of this content.
Close Story