For Shivani Singh, blogging is passion but travelling is much more
Aug 19, 2020 04:01 PM IST
This Hyderabad-based blogger's Instagram bio reads "Solo Traveller | 24 countries done – 146 more 2 go."
Someone wise once said, "If you love what you do, you don't have to work ever in your life!" Well, Shivani Singh, ace travel blogger, is the perfect example of this adage. You can make an interesting career out of travel blogging and Shivani's inspiring journey teaches you just that. After having blogged about everything from the world of fashion to sketching, for 10 long years, Shivani began to focus on travel content in 2018. Soon, she turned a travel blogger and eventually, made a career out of it.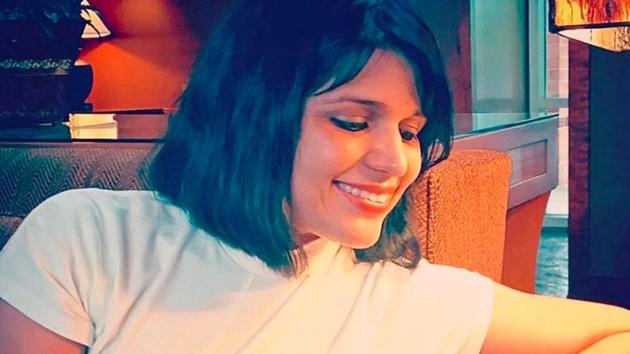 She enjoys an astounding following on social media platforms like Instagram, where she posts amazing content, detailing her personal experiences too. She considers herself fortunate enough to have got opportunities to travel to some of the most exotic locations as a wanderer. This Hyderabad-based blogger's Instagram bio reads "Solo Traveller | 24 countries done – 146 more 2 go."
Talking about challenges like safe traveling and fear of the unknown, Shivani is clear in her mind that more than the challenges of traveling alone as a woman, it is "our own fears, and prejudices that are often the biggest challenges" one needs to overcome. She has been a solo traveler for the past decade and despite being advised against traveling to countries like Tanzania, Egypt, Trinidad and Tobago, she undertook those journeys and came back richer with experiences.
She says, "I love to visit new places and explore new cultures across the globe. I realized at a very young age that travelling for me is just not for leisure or a get-away from the grind! It is something that I love doing, it's my passion." Now that she has combined her love for travelling with her expertise in blogging, the result is magical, as the scores of her social media followers would agree!
Her passion for the unknown shines through in her social media content! Therefore, it is no surprise that Shivani enjoys soaking in different cultures, walking down the unknown streets, sitting around with strangers in cafes, and while doing all this, she makes the unknown her own! She is working with one of the leading IT firms in Hyderabad, while spending the nights finishing her blogging work – which includes creating content, writing, editing, designing strategy for the next day, and engaging with her followers.
It is this daily engagement and the reach that Shivani's social media profile has that inspired her to start a movement for responsible traveling. She began this movement with the sole aim to ensure that everyone who travels the world adopts responsible traveling guidelines and travels with a checklist in his pocket. Her Instagram handle, whimsthatwoo, and her YouTube channel, contain the specific guidelines to follow while being a responsible traveler and continue to propagate the cause among her army of followers.
Her dedication towards her alternate career has made Shivani a part of a big Instagram family, where the members talk, have fun and also share advice. Shivani explains, "I have been doing Instagram from last 3 years and I have been very consistent not just with the frequency but also the kind of content that I post." She is careful to engage her audience across every medium or surface, be it her Instagram feed, stories, live videos/interactions, IGTV, etc. In short, it is her "consistency, nurturing relationships and engaging with each other's content" that has seen Shivani attain this position vis-à-vis other influencers.
Disclaimer: This is a company press release. No HT journalist is involved in creation of this content.