From producer to entrepreneur: The man behind Planet Marathi
Aug 12, 2020 08:05 PM IST
Akshay Bardapurkar launches Planet Marathi, India's first OTT platform that caters exclusively to the Marathi language.
"I personally feel we have slowly moved towards an era wherein the audience has started understanding that content doesn't have any particular language," Akshay Bardapurkar says as he launches Planet Marathi, India's first OTT platform that caters exclusively to the Marathi language.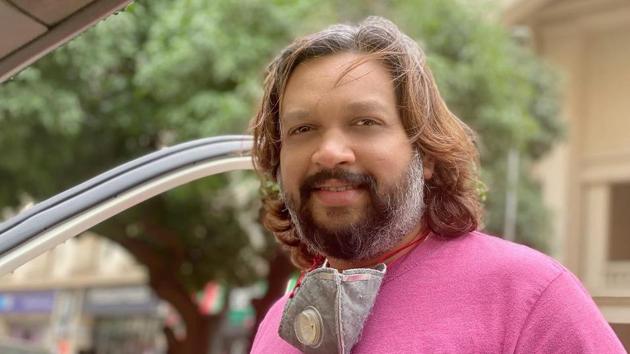 But Akshay is not just an entrepreneur but also a filmmaker and we wanted to know more about the man who came up with this thought and concept.
The Film-Worm
We had to ask Akshay Bardapurkar: how did you even begin producing films? He said, "Sometimes certain things come to you without any reason, and I too don't have a reason, but since my college days I have always wanted to be a producer when many around me wanted to be actors, directors, etc."
But why such a career decision? Harshita Dagha asks, to which Bardapurkar explains, "I don't know probably...Producer demands more authority or its more powerful or it requires a strong skill set which I definitely possess." So, would it be too bold to say that perhaps producing movies was always in his blood? "Maybe certain things are a part of your DNA and the reason behind whatever success I have got today is only because of clear perception and vision that I just want to be known as a producer and nothing else."
Effervescence of the Entrepreneur
Bardapurkar had wanted to be a producer since his college days but the entrepreneurship bug would bite him somewhere down the line. Or maybe he always had it in him to venture on a project like Planet Marathi one day. "As early as 20,21 when I started organizing small events in the society, friends birthday parties and then college events, I used to organize everything and charge a legitimate fee for the same."
He sure did start young, he tells Harshita Dagha: "I began my career as an event manager and after many years, I became a producer, but one thing that is common between both is precise decision making, leadership qualities and eyes set for a successful execution while managing the monies extremely well, maybe that has been the part of my DNA and my character I guess!"
Quite the Multitasker
But it can't be easy doing so many things, right? Bardapurkar confirms, "I work extremely hard, sleep very less and have designed my system in such a way wherein once a decision is taken on something, it doesn't come back to me until its executed, so I try and see there is no time wastage... once a crucial decision is taken, I don't visit it again. That helps in moving forward with other things."
It is not surprising then that the idea of bolstering the Marathi language also came to him. He has said previously how proud he is of his mother tongue and culture. It is amazing how his love and his inherent skills led to Planet Marathi.
Disclaimer: This is a company press release. No HT journalist is involved in the creation of this content.