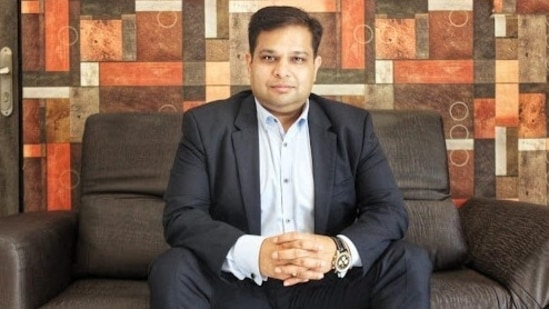 Genes2me: Transforming genetics for billions
Having manufactured more than 40 million COVID-19 test kits so far, Genes2me contributed 1 in every 5 COVID-19RT-PCR tests performed in India till now
By HT Brand Studio
PUBLISHED ON SEP 08, 2021 09:14 PM IST
Genes2me is one of the leading clinical genomics & diagnostic entity working with a vision to bring about a meaningful change in molecular, 'at home' genetics and personalized medicine space. The start-up is presently recognized as one of the prominent companies leading the molecular diagnostics and manufacturing of the IVD kits segment in India.
"Our current focus is on the domains of mother and child; oncology, preventive health as well as genetic screening and we offer services of both molecular and genetic testing. As a matter of fact, diagnostics and preventive healthcare in India heavily rely on blood tests. We have been making concerted efforts to leverage the power of advanced healthcare technologies and to seamlessly bridge this gap by introducing efficient diagnostics services via genetics and molecular testing. Also we are working on developing unique, sensitive, cost effective IVD solutions for challenging Genetic disorders and infectious diseases across the globe ", said Mr.Neeraj Gupta, Founder, and CEO, Genes2me.
Having manufactured more than 40 million COVID-19 test kits so far, Genes2me contributed 1 in every 5 COVID-19RT-PCR tests performed in India till now
The pandemic pushed Genes2Me to scale its business significantly; the firm witnessed 2450 % growth over the last year
The start-up is now aiming for 100% year on year growth by the FY22
Exponential growth trajectory
Sharing his insights on the industry growth, Mr.Neeraj highlights, "Within a short span of time, India emerged to be the largest manufacturer of gloves, masks, and IVD testing kits during the pandemic period. There were near about 100 players who were trying to meet the spiking COVID-19 testing IVD kits demand. But there were hardly a dozen manufacturers who actually didn't compromise on quality while providing affordable testing kits. Even during the second wave, various players could not meet the rising expectations but we ramped up the production capacity and supplied 5-6 Lacs tests in a day to meet the sudden demand. Having said this, we are sure that India possesses the potential to be a global hub for manufacturing products. We are anticipating that soon cost-effective testing solutions will be available in the market that would offer quality as well as accurate results in the years to come."
Genes2me has witnessed a significant growth of 2450 % from 2019-2020 to 2020-2021.Ever since the coronavirus came into the picture, the firm has stepped up to contribute in battling the global pandemic crisis by manufacturing high quality ICMR Validated and Ce-IVD Molecular IVD kits in India for COVID-19 testing.ViralDtect-II RT-PCR kit is India's first 3 gene RT-PCR Kit. They have also been manufacturing Real-Time PCR Kits, Viral RNA Extraction Kits as well as Viral Transport Media. Having Ce-IVD European certification, the start-up exported its solutions to countries including Spain and Italy way before export restrictions were imposed. They have received a positive response from their customers across the globe as so far. The firm has been able to successfully deliver more than 40 million COVID-19 tests till date and contributed 1 in every 5 COVID-19RT-PCR tests performed in India till now.
"Talking about Genes2me, we literally pushed ourselves out of our comfort zone and scaled up our manufacturing significantly especially during the second wave. We increased our production from 9 million per month to 6 million per week in order to cater to the surging demand for COVID-19 testing. This was solely possible due to support of our scientific and research team, logistics teamand the complete automation of our production facility wherein we harness new-age technologies and use high throughput machines",Mr. Gupta said.
Future roadmap
While the firm will continue to manufacture IVD solutions for COVID-19, Genes2Me is also focusing on introducing innovative genetic testing solutions (including Instruments and Kits) for other infectious and non-infectious diseases in the market in the times to come. The start-up is of the view that these testing solutions will indeed revolutionize the overall landscape of the testing market! They will be one of their kind cost-effective testing solutions that would enable delivering accurate results in a quick turnaround time.
One such product that Genes2me is planning to introduce soon is SARS-COV-2 Variant Classifier. This offering would allow the processing of >1000 samples in just one day to quickly identify 11 different types of SARS-COV-2 Variants that have been classified by the WHO.Adding to it, the firm is also looking forward to launching easy self-usage antigen test kits solutions which are still in the R&D stages. Apart from focusing on product innovations and launching new-age offerings, the venture is also expecting to project a revenue growth of 100% Growth from FY 2020-2021 to 2021-2022.
Robust expansion plans
The firm has recently launched the RTPCR testing at their new facility in Gurgaon with a capacity of testing 10K samples per day. This is touted to be North India's single largest facilityso far conducting sampling of a humongous amount of tests in a day. Meanwhile, it is also planning to introduce state-of-the-art innovative testing technologies in the field of Genomics and oncology at the global level in the times ahead.
Genes2Me already has a strong PAN India presence and has forayed into international markets as well. But the firm wishes to expand its footprints at the global level in the years to come! As various countries are introducing initiatives for catering to the mass screening issue, Gene2me aims at contributing to this mission by offering various out-of-the-box, cost-effective, and affordable solutions!
Genes2Me has already created a benchmark in the diagnostics space by providing complete solutions not only under routine pathology testing but also in advanced molecular diagnostics. Their personalized DNA testing offering is one of their remarkable innovations that give them a competitive edge in the market!
Disclaimer: This is a company press release. No HT journalist is involved in creation of this content.
Close