Get to know the founders of the popular Facebook page 'Most Amazing Videos on the Internet'
May 18, 2020 05:19 PM IST
After having redefined the art of memes and boosting the internet entertainment culture, the page is bringing the world closer in its need to be happy.
At the last count, "Most Amazing Videos on the Internet", a premier Facebook meme page, launched in 2014, boasted of 2.2M followers. Its founders aim to turn it into a 3M milestone by the end of 2020.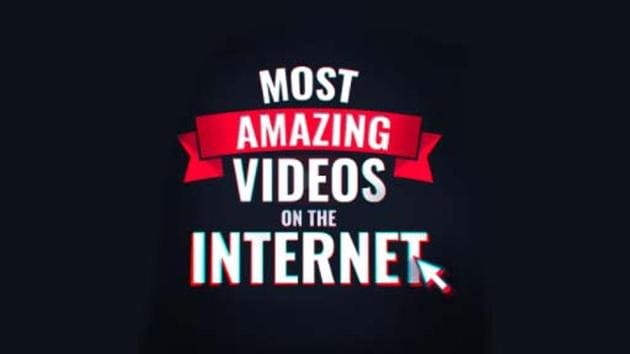 After having redefined the art of memes and boosting the internet entertainment culture, the page is bringing the world closer in its need to be happy.
A commodity of Hiptoro Private Limited, Most Amazing Videos on the Internet generates revenue by creating amazing content on its platform which is both interesting and valuable to its followers. The content is created from brand promotions as well as tie-ups, which Jagrit Pratap Singh & Vikramaditya Garg, the founders, explain, "Undoubtedly, memes are a significant advancement of the Digital Era. When we made Most Amazing Videos on the Internet, our vision was clear to produce content that can transcend the generic content prevalent in the industry to our audiences."
Both Jagrit and Vikram also courted fame for "Hiptoro", their viral news and media portal, which they launched in 2017. Today, Hiptoro.com is a viral entertainment & media website-turned-full-fledged media company. Its most prized achievement is that within 7 months of its launch, Hiptoro had ranked 191 on the Alexa World Rankings in the US.
With digital creators and publishers being created a dime a dozen daily, the amazing success that Most Amazing Videos on the Internet Facebook page has generated for itself is a testimony to the hard work and social media acumen possessed by its creators. While Jagrit, 26, lives in Noida, Vikram, 29, is based in Ambala.
The brand creators further add, "We have already worked with brands like McDonald's, TikTok and Lionsgate." They are still marked as the most valuable associated books of their former clients. Besides, the duo is also working to provide interesting content that is equally valuable and interactive to its audience. In support of this statement, we must state that MAVOTI's Facebook page itself is taken as a Social Media platform by some of these brands.
Their website, hiptoro.com, is a more robust means to provide amazing content, targeted at an audience between the ages 25-45. The founders describe the website as "a ray of sunshine in the dark life of an individual struggling through a hard time."
Speaking about working closely with Facebook's recently launched tool, Creator Studio, the duo explains how it allows them to "track and manage content performance, even across different pages, in case you manage multiple Facebook pages."
As for the future, the Hiptoro team is looking forward to affiliate with other big-name corporations, besides expanding the workforce and stepping into domains like video production for the Facebook Watch platform. They also want to grow Hiptoro into a broad media company with their own production house and in-house journalists to create high-quality, engaging, and feel-good content for the social media masses.
No doubt, both Jagrit, and Vikram have chosen greater goals to conquer! We wish them all the best!
Disclaimer: This is a company press release. No HT Journalist is involved in creation of this content.
Topics