Give your spaces the feel of luxury and modern designs with Befarha - a home furnishing line
Sep 14, 2020 06:22 PM IST
BeFarha was originally born in L.A. and is now handcrafted in India with a perfect blend of modern taste mixed with some innovative and attractive designs.
From an artistic direction of designing to the manufacturing of the best in Home Decor: a blend of global style has been brought to an Indian production with BeFarha Homes. A modern home furnishings line that is unique in their choice of colour, make, and utility while giving life to spaces that are both sophisticated and delicate extensions of the client's interests.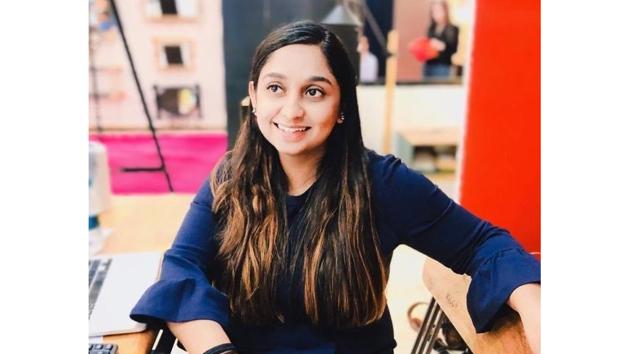 With an aesthetic and creative outlook from design to production, the goal of BeFarha is to create homes with hints of style along with warm and welcoming spaces. Designing products with the perfect colours, patterns and styles, this Born in L.A. brand ensures their innovative and subtle products find a rhythm to accompany the personal taste of their clients.
This Home Decor house which is trying to bring about a change in the way we design our homes offering chic interior solutions around the globe was found by Veenam Shankhdhar in the year 2018. The journey of building a niche of quality products with innovative and unique designs started on March 8th, 2018, dedicated to her mom, Farha and acknowledging Women's day while celebrating the message of women being strong, selfless, dedicated and feisty. While sending out a message to all women to be strong and empowered, the entrepreneur promotes and encourages standing strong against all odds just like her mother has throughout her life. "I grew up with travelling around the world with my parents and found a passion for the beauty of homes, staging spaces and cultural artistry," said Veenam on her inspiration of starting the line.
BeFarha was originally born in L.A. and is now Handcrafted in India with a perfect blend of modern taste mixed with some innovative and attractive designs. The premium line of decor also internationally collaborates with Studio Darrow for the Furniture and Lighting Designs which is based in Lille, France. With collaborating across countries and continents while manufacturing products locally, BeFarha surely brings creativity from across the globe to be sold to homes and spaces globally.
Curated with designs which speak volumes of elegant look and functionality, BeFarha provides a wide range of products from Home Décor Accessories, Home Furnishings, Furniture and Lighting Solutions. Blending premium quality and elegant look, they are a combination of sophisticated chic essentials which are highly productive in use. "We deal in luxe products from ceramic pots, vases, sets, jugs in Home Décor to name a few to premium wood and metal products created for you Lighting and Furniture products," said the founder on her premium and fresh line.
Looking towards the future, Veenam is developing BeFarha Homes and is continuing to create, design, and harbour creative ideas to reality. BeFarha's dedicated team makes sure to bring a picturesque vision into reality with home décor products which match the highest quality of function and look while bringing heart into everything they create. On the focus of the brand, the entrepreneur said, "BeFarha focuses on our clientele and designs items which would reflect them, their ideas, and their interests in the most elegant, beautiful and functional way possible" While each piece from BeFarha is handcrafted with love in India, they aim towards transforming houses into modern, contemporary comfortable homes globally.
Disclaimer: This is a company press release. No HT journalist was involved in the creation of this content.