Giving up should never be the option: Pankaj Kharbanda, VP, Rubaru Mr. India Organization
He has played a significant role in catapulting Rubaru Mr. India pageant into a celebrated event.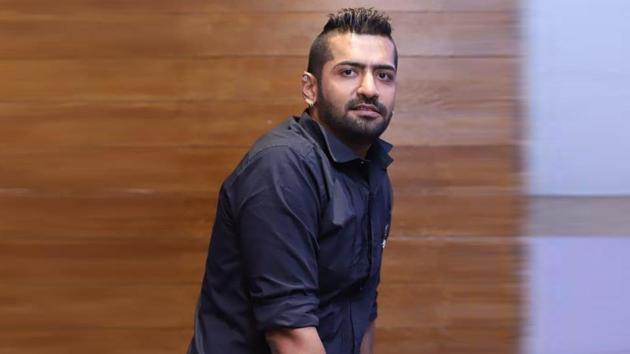 Updated on Oct 28, 2020 06:11 PM IST
Depression is one of the greatest issues that the world is facing nowadays. It is a state where some of the strongest and exuberant individuals become the most the vulnerable ones and often end up doing something that changes everything at once. Overcoming depression and getting back to a healthy life is no less than winning a battle. One such individual who has won this battle in past and is trying to help others win their battles is Pankaj Kharbanda, the vice president of India's biggest pageant for men - Rubaru Mr. India.
There came a dark phase in his life where he thought perhaps giving up would be better than carrying on. Rather than giving up, he went ahead tackling all the adversities and atrocities in his way and finally overcame the phase that he describes as 'the worst nightmare of his life'. Speaking about that phase he mentioned, "Once you go through depression, even if you overcome it, the scars that it leaves on your life and your mind take a lot of time to heal. There was a time in my life when sadness and grieve were the only emotions that I felt. I did not like to talk to others much and preferred to spend most of my time alone. Getting detached from others seemed relieving however the more I detached myself from others, the intense my sadness grew. I did not realize it initially as I was still trying to figure out what was going on. This is the saddest part of going through depression; you don't know how quickly it grips you and then breaks you. I was fortunate enough that my faith in god and the love of my friends and my family helped me come out of it. However, most people are not this fortunate and often go the other way. Succumbing to depression might seem a better option but it is indeed the worst decision that one makes."
While speaking about overcoming depression, he added, "Never isolate yourself. Initially, isolation seems relieving however repercussion show up as the time passes by. People do not show signs of depression all of a sudden. It is a gradual process. One needs to identify the behavioral changes that one goes through. At times, we often mistake depression with stress that today's hectic lifestyle gives us however, the consequences of depression are much severe. Most common symptoms include finding peace in staying alone; sleeping too much or having irregular sleep; detachment from the society; immense feeling of sadness; questioning your existence; suicidal thoughts; keeping your problems to yourself considering others might not be interested in listening to you; anxiety; lack of concentration; and many more. If you ever notice any of these changes in your near or dear ones, please do not ignore them; talk to them. Gradually, these symptoms grow severe and change everything at once. If you think things are going out of control, then talk to a counselor. But never give up. Giving up should never be an option. I have seen one of my closest friends succumb to depression and I still live the regret that I could not do anything. Talk to the person whom you think needs support; you might change someone's life forever."
Today, Pankaj Kharbanda is one of the biggest names in men's pageantry. He has played a significant role in catapulting Rubaru Mr. India pageant into the celebrated event that is considered to be the launchpad of several handsome faces in India. His journey was never easy, however, the thing that kept him moving ahead was his determination and the ability to never give up.
Disclaimer: This is a company press release. No HT journalist is involved in creation of this content.
Close Story