Hashtag Mumbai News will join hands with NGOs to be a part of Mahim beach cleaning drive
Hashtag Mumbai News unlike other social media groups ace the bulletin game by giving latest and exclusive updates about Mumbai city life.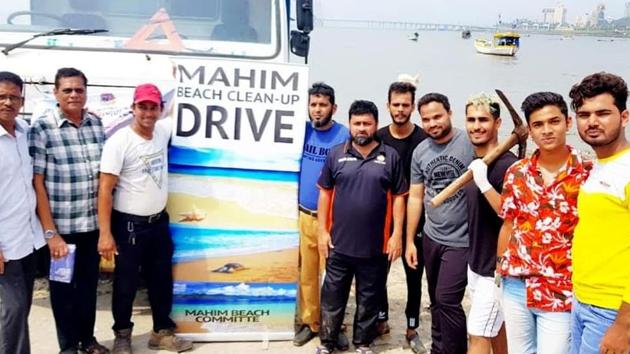 Updated on Nov 15, 2019 06:33 PM IST
Hashtag Mumbai News has managed to make a mark within a year of its existence with their speed and accuracy of providing information about the city. It is one of the most followed groups on social media.
Hashtag Mumbai News unlike any other social media group ace the bulletin game giving latest and exclusive updates about the city life. It was established by Khalfan Shaikh on Aug 10, 2018.
This time the famous Hashtag Mumbai News team will be a part of the Mahim beach cleaning drive with a number of NGOs based in Mumbai. Watching the state of the beaches the Maximum City, Hashtag Mumbai News decided to bring in a change and take up a beach cleanliness drive to safeguard nature's beauty.
From political events, constructions, events across the city, accidents to entertainment snapshots - Hashtag Mumbai News has it all. It is one of the first social media groups to receive and release exclusive coverage of incidents taking place.
Mahim beach is considered to be one of the tourist hot spots in the city and Hashtag Mumbai News believes that being a citizen it is our duty to safeguard and work towards a clean environment all across.
For a city undergoing a number of phenomenon on day to day basis, it is never easy to get updated about maximum and minimum happening around. Hashtag Mumbai News updates its viewers with the insides of the occurrences thus making it a digital magnate portal.
Hashtag Mumbai News has 6 lakh plus subscribers on YouTube, thousands of followers on Facebook and is also is the most viewed news site. It also has 54,000 plus followers on Instagram and 1200 plus members on local WhatsApp group.
Mahim beach cleaning drive will be taking place on Sunday where a number of NGO's and Hashtag Mumbai News will be the first Indian portal will be in collaboration creating awareness about its importance not only in Mumbai but across the nation.
Disclaimer: This is a company press release. No HT Group journalist is involved in the creation of this content.
Close Story