High income means high credit score, and 6 other credit score myths, debunked
Updated on Feb 25, 2020 05:40 PM IST
Another common misconception is that checking your credit score will hurt your credit score in return.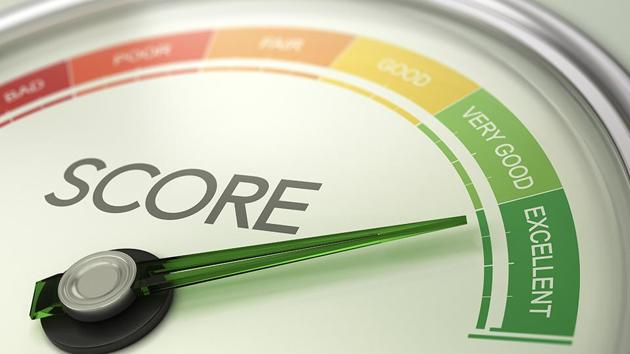 Your credit score forms an integral part of your financial life. Financial institutions such as banks, NBFCs and credit card companies examine your credit score before approving your loan or credit card application. To be precise, your score works as a yardstick for creditors, helping them gauge your creditworthiness. The higher your score is, the easier it is for you to avail any line of credit. These days, the best credit card and loan offers are reserved for those with credit scores above 750.
It's necessary that you have a comprehensive understanding of your credit score so that you can work on improving your financial life accordingly. However, with so many credit score myths floating around the internet, it might get a bit confusing to understand what actually works to improve your score. Let's look into these myths and clear the clouds of misconception.
1. Myth: Higher income translates to a better credit score
While it's absolutely fantastic to have high income, it's untrue that it will always lead to a healthy credit score. The truth is your income isn't even remotely related to your score. For instance, if you are enjoying a fat paycheque every month but haven't been consistent with your monthly repayments, your score would take a hit. So, to enjoy a good score throughout your financial life, always make sure to make timely payments. It would also help boosting your score, considerably. If your income is low but you're timely with your debt payments, your reward will be a good credit score which can potentially help you create assets (such as property), which will help you accelerate your wealth creation.
2. Myth: Checking your own credit score can have a negative impact
It's a common myth that checking your credit score will hurt your credit score in return. However, such is not the case. Every time you check or review your score, it's listed as a 'soft inquiry', which doesn't have any effect on your credit report. In fact, it is always encouraged to check your credit score from time to time so that you can spot errors. .
But it's true that when you apply for a credit card or loan, it's listed as a 'hard inquiry', which could bring down your score a bit albeit temporarily. This is the sole reason why it's always advised not to make too many credit card or loan applications within a short span of time.
3. Myth: Closing your credit line would boost your score
While closing your loan or credit card account will help you lead a debt-free, it may or may not boost your score. In fact, losing an old credit line will have a negative impact on your credit score because you no longer have a credit line to prove that you're continuing to be timely with your payments. Hence, it's often advised to maintain credit card accounts for as long as you can. The longer the age, the better it is for your credit score.
4. Myth: Your spouse's credit score can impact your score
It's often assumed that once you get married, your credit score is in some way linked to your spouse's score. However, that's not completely true. Your score is exclusive to you and is not dependent on your spouse's score. The only scenario where your score might get affected is if you sign up as a guarantor for your spouse's loan. In that case, if your spouse defaults, it would automatically hurt your credit score.
5. Myth: Making timely payments won't hurt your score
Though it's true that paying your dues in a timely manner is a practice which everyone should diligently follow, it's not the only factor that determines your score. Other than your repayment history, credit bureaus check your credit utilisation ratio (CUR), the number of credit lines, and credit age, among others. For instance, if your credit utilisation ratio is close to 60%, your credit score could take a hit even though you have been making repayments on time. Other than CUR, your score could take a hit because of inaccuracies in your report.
6. Myth: A bad credit score can't be fixed
While having a bad credit score hurts, it doesn't mean the road to recovery is shut forever. You can still make up for it by making timely repayments, managing your credit lines in a proper way and maintaining a healthy credit utilisation ratio. So, next time you see your score taking a hit, make sure to follow the best financial practices to get back on track.
7. Myth: Using a debit card can help boost your score
Your debit card isn't a line of credit and doesn't have any effect whatsoever on your credit score or credit history. However, you can use your debit card if you feel that you are spending a bit too much with your credit card. But rest assured, debit cards don't affect your score.
At this point, you might be thinking what you should do to maintain a healthy score. Consider a few best practices and follow them diligently so as to enjoy a good credit score. For instance, managing one or two credit cards, maintaining a few credit accounts, making repayments on time, and keeping your CUR low will definitely help you to boost your score.
Also, make it a habit to check your credit score at regular intervals so that you can work on enhancing your score. It will also help you spot inaccuracies in your report, if there are any. If there are errors in your report, you can reach out to the credit bureau or lender concerned for rectification.
Disclaimer: The writer is CEO, BankBazaar.com, India's leading online marketplace for loans, credit cards, credit reports, and more.
Personalise your news feed. Follow trending topics