How to choose a stockbroker before you start trading
Updated on Oct 05, 2020 03:08 PM IST
Whether you are a newbie trader, infrequent investor, or a professional trader, Bajaj Financial Securities Limited offers a wide range of services for retail and HNI customers alike.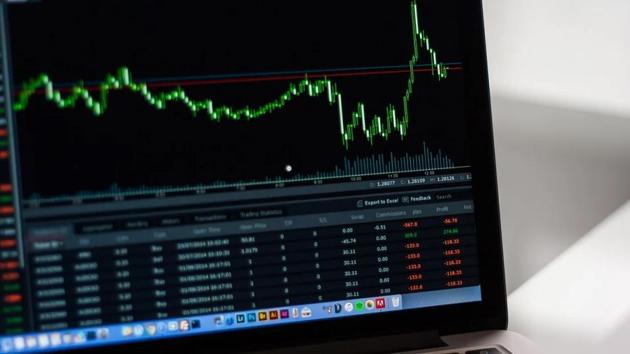 Despite the economic slowdown, the number of new demat accounts being opened has increased from 35.9 million as of March 2019 to 40.8 million in March 2020. Also, the equity capital markets showed a YoY growth of 24% for the 5-month period ending August 2020. The significant increase in the number of new demat accounts as well as a rise in trading activity indicates an increased participation of retail investors in the Indian stock market.
This new breed of investors entering the stock market faces a choice between a full-service brokerage firm and a discount brokerage firm.
Discount Broking vs. Full-Service Broking
The Indian brokerage industry has grown into two types of service offerings over the last few years –
Discount Broker - A discount broker is one where the basic services of demat and trading are met at reasonably affordable pricing. You can not only choose the subscription plans but also look at reduced brokerage rates.
Full-Service broker - These are financial institutions which provide the stock trading services along with research and advisory. However, they charge comparatively higher brokerage which is proportional to your trading volumes.
The new breed of investors is showing an inclination towards discount broking as it gives a scope to trade more frequently at lesser costs.
Factors to Consider While Choosing a Broker
The choice of a broker can significantly impact your investment experience and the cost you incur in the form of brokerage paid. Below mentioned are some critical parameters that should be evaluated while choosing the right broker for you.
●Brokerage Cost – Saving on brokerage cost is the foremost factor to consider – whether you are going to be an infrequent investor or a trader trading in large volumes. You need to pay a brokerage fee for every transaction and thus reduced brokerage fee can significantly impact your earnings from trading.
Bajaj Financial Securities Limited (BFSL) offers one of the most competitive brokerage rates with its disruptive pricing model. Affordable subscription packs from BFSL allow you to trade in Equity (delivery and intraday) at a flat brokerage fee of Rs. 0.99 per order.
Through a BFSL Demat Account with yearly subscription charge of Rs. 999 (+GST), you can avail equity F&O trades at a flat brokerage rate of Rs. 5/order.
Such reduced brokerage rates allow you to save up 75% brokerage* on F&O trades.
*75% savings on equity F&O trades calculated as a brokerage of Rs. 5/order charged in BFSL vs. brokerage of Rs. 20/order
●Trust - Trust is an important aspect since you are investing your hard earned savings. There have been incidents wherein clients' shares have been pledged by stockbroker without clients' knowledge. Such incidents dilute the trust of investors. Always look for a broker with an established history of trust and credibility.
Discount broking is a relatively new phenomenon in India, with not many established names. BFSL – is a trusted name- with the legacy of parent brand Bajaj Finance Limited and a strong liquidity standing. The firm is rated high with CRISIL AAA/Stable rating. When you open an account with BFSL you can rest assured your investments are safe.
●Safety - Your shares should be secured without any scope of external party interference or security hazards. Important to choose a broker who has implemented the latest safety measures. For example - BFSL has implemented TPIN based authentication as per the CDSL's norms for selling stocks. You can use a one-time authentication PIN to execute various sell transactions. This is also an add-on layer of security on your transactions.
●Depth and area of services - Trading activities are not just limited to stock trading. As you grow in your investing journey, you will feel the need to invest in IPOs, Mutual Funds and others. Margin Trade Financing (MTF) and Loan Against Securities (LAS) are added facilities provided by all good brokerages.
With BFSL, you can avail all these services. Through BFSL's parent company BFL, customers can get easy access to the LAS facility. BFL is one of the largest retail asset financing NBFCs in the country.
●Platform and account opening: BFSL's digital trading platform features swift and secure technology on web which also supports Algo Trading. The platform is also available as a mobile app. With paperless account opening and seamless back-office integration, BFSL offers unparalleled ease of investing.
●Customer Support: Finally choose a broker who has an established grievance redressal and support system available. BFSL with its dedicated customer service culture is a formidable trading partner for your needs.
So, whether you are a newbie trader, infrequent investor, or a professional trader, BFSL offers a wide range of services for retail and HNI customers alike. Open an account with BFSL to avail all the services and have a seamless trading experience today.
Disclaimer: This content is distributed by Bajaj Finserv. No HT Group journalist was involved in the creation of this content.
Personalise your news feed. Follow trending topics